Introduction: What is an e-commerce website?
The e-commerce website stands as a pillar of the digital economy. It serves as an online platform that allows businesses to showcase, promote, sell and manage products or services. This type of website enhances the purchasing process by facilitating sales and ensuring secure online payments.
However, the creation of an efficient e-commerce website goes beyond merely designing a virtual storefront. Several technical, aesthetic and financial considerations come into play, and this is precisely what we will delve into throughout this article.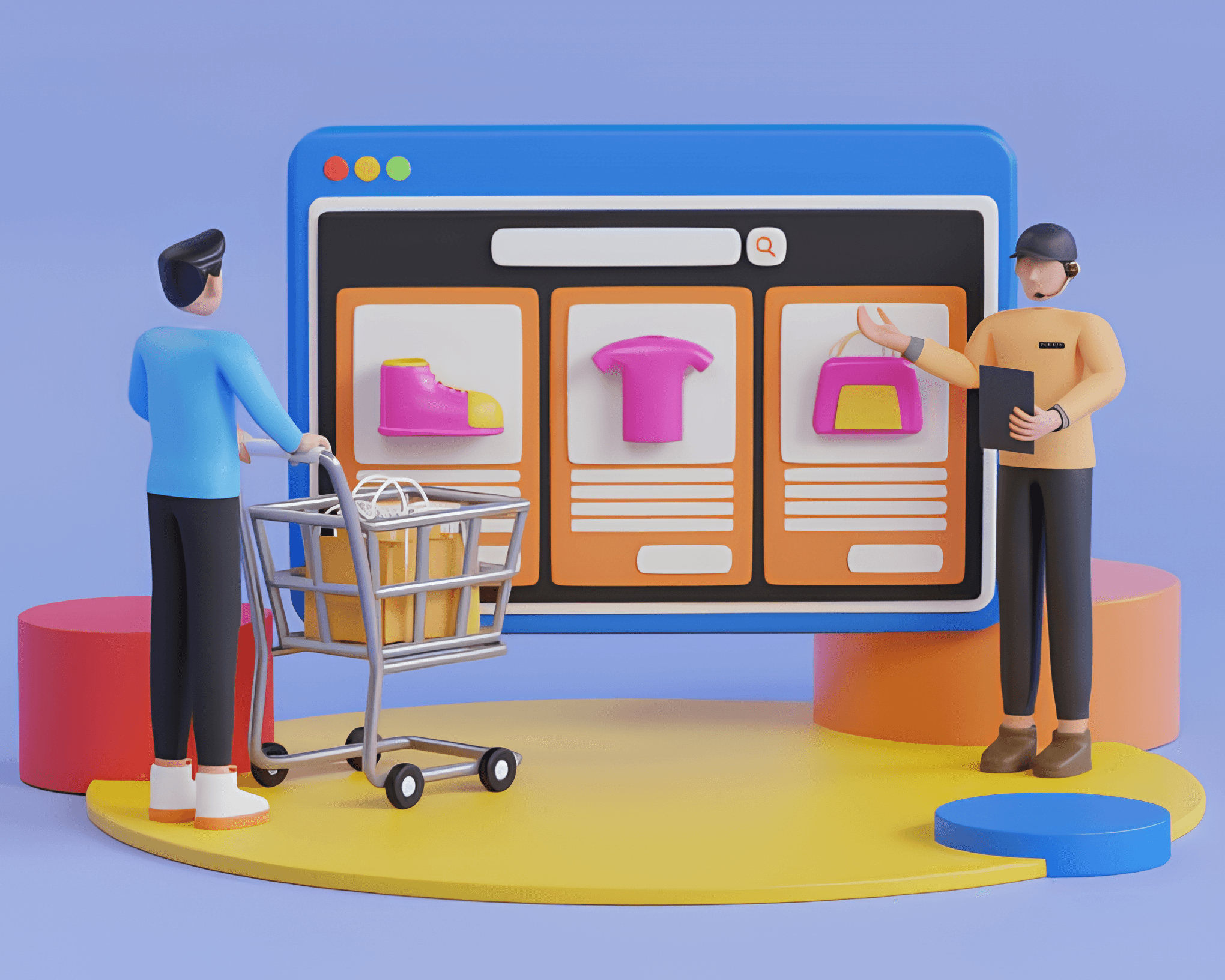 Key takeaways:
Specific costs related to e-commerce are added to the standard website creation expenses. These additional costs are primarily linked to online payment systems and transaction fees, shipping and delivery costs, advanced functionalities, and integrations with third-party softwares.
For basic e-commerce website development, a freelancer may charge on average between €3,000 and €6,000, while an agency's pricing can range from €15,000 to even €50,000 if advanced features are included.
To manage your expenses effectively during the creation of your online store, consider producing content in-house, utilizing open-source tools and software, and digitizing your inventory management.
Different solutions for e-commerce website creation
SaaS (Software as a Service) solutions
SaaS solutions are widely used due to their accessibility. These digital platforms offer user-friendly and intuitive tools for creating online stores without the need for programming skills.
However, even though ready-made software simplifies the creation process, it's still more prudent to seek professional guidance. A specialist is better equipped to design a successful user experience (UX), ensuring optimal return on investment (ROI). To benefit from expert insights and guidance, you can schedule a free consultation with Anphos. Whether you need a complete website or a proven marketing/SEO strategy, our expertise is at your service.
Open-source solutions
Open-source solutions grant you more freedom in developing your e-commerce website. These platforms are built on open-source code that you can modify to suit your preferences.
If you wish to avoid being restricted by the technical limitations of off-the-shelf software, our teams can create a structured e-commerce website using open-source software. Currently, Anphos uses Vendure for digital store management, and Directus for content management.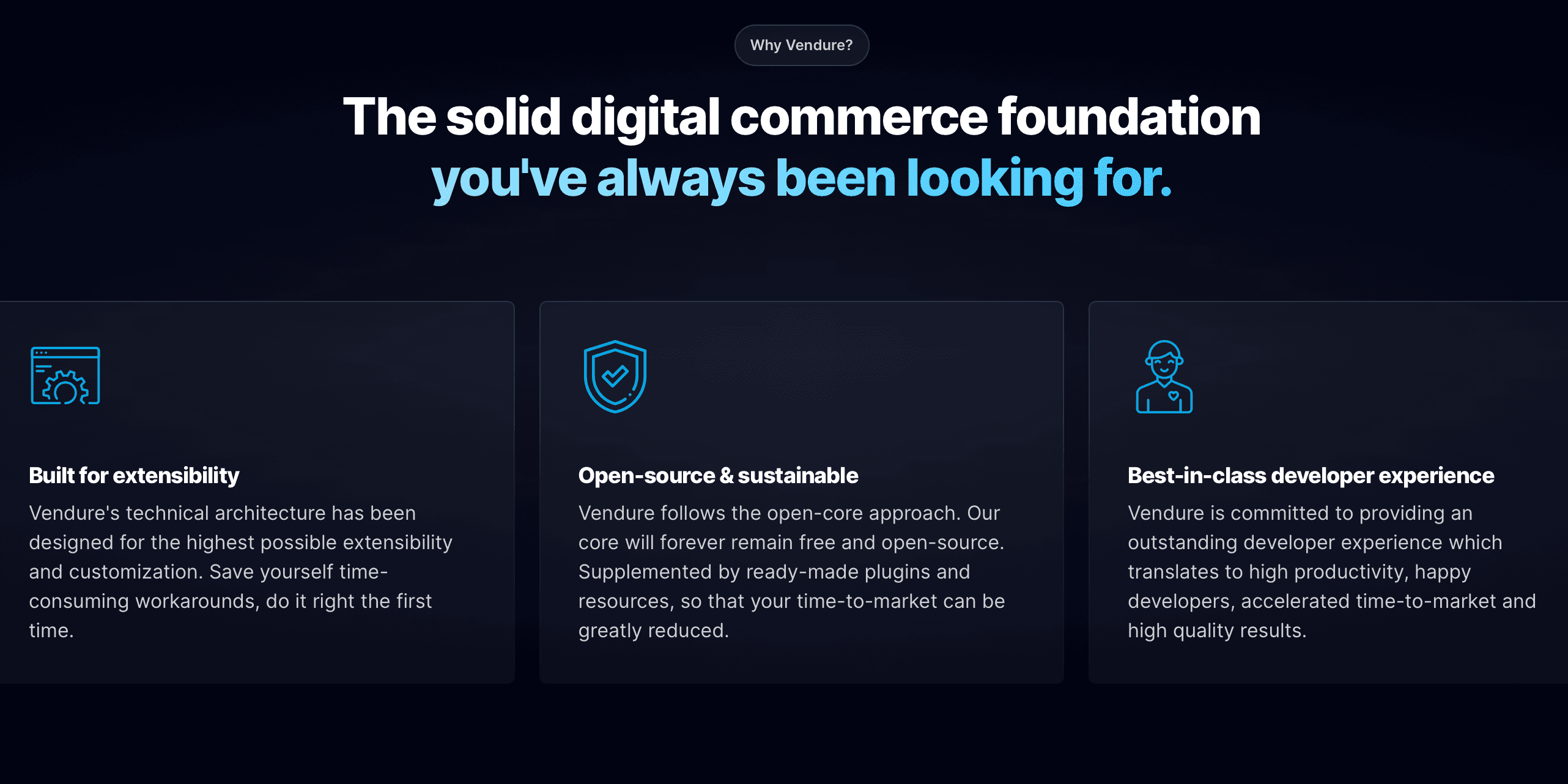 The 5 advantages of open-source tools used by Anphos
Cost: Only develop what you need. Customization quickly pays off compared to SaaS, which requires numerous licenses and extensions;
Evolution: Code freedom enables optimal software development;
Connectivity: Any software can connect to our information system;
Longevity: Open-source tools are designed to endure and adapt to changes over time;
Security: SaaS is more vulnerable to cyberattacks because their extensions are easily identifiable. Our solutions are less susceptible due to the uniqueness of their source code.
Custom solutions
Custom development entails creating a fully personalized e-commerce website, specifically designed to meet your business' needs. This option offers you complete control over your site, but it does require significant programming expertise. In this case, the workload is more extensive, as customization means starting from scratch. The good news is that with Anphos, you don't have to worry about it.
Customization with Anphos
Our methodology is first and foremost strategic. When we offer customization, we leverage open-source tools that we adapt to your preferences. The possibilities remain endless. There's no point in (re)developing existing tools, especially considering the need to test, evolve, and constantly maintain them.
The advantage of open-source tools is that they have an established and active developer community. This community, of which Anphos is a part, is responsible for continuously evolving and maintaining these tools.
By combining open-source and customization, Anphos provides you with the best of both worlds: up-to-date tools in line with the latest technological trends, and customization where you need it. This way, our work is twice as efficient, and the results are more satisfying. It's with such a savings of time and resources that we can offer you competitive rates.
Anphos offers a custom e-commerce website starting at €6,000.
Is custom development always cost-effective?
This question is entirely relevant, as it often contributes to the final decision. In this article, we want to draw your attention to a specific point: custom design does not necessarily entail an exorbitant budget. In reality, it can even be more cost-effective in the long run.
On one hand, customization ensures a certain scalability, unlike the predefined models of off-the-shelf solutions. This scalability is crucial as your business grows, given that the underlying technologies of your site keep pace. Thus, you will never be limited in terms of design, features, or performance.
On the other hand, you don't have to pay for superfluous features that don't align with your business model. Every euro invested serves your growth. Customization, therefore, spares you unnecessary expenses, which is particularly advantageous for startups and small businesses.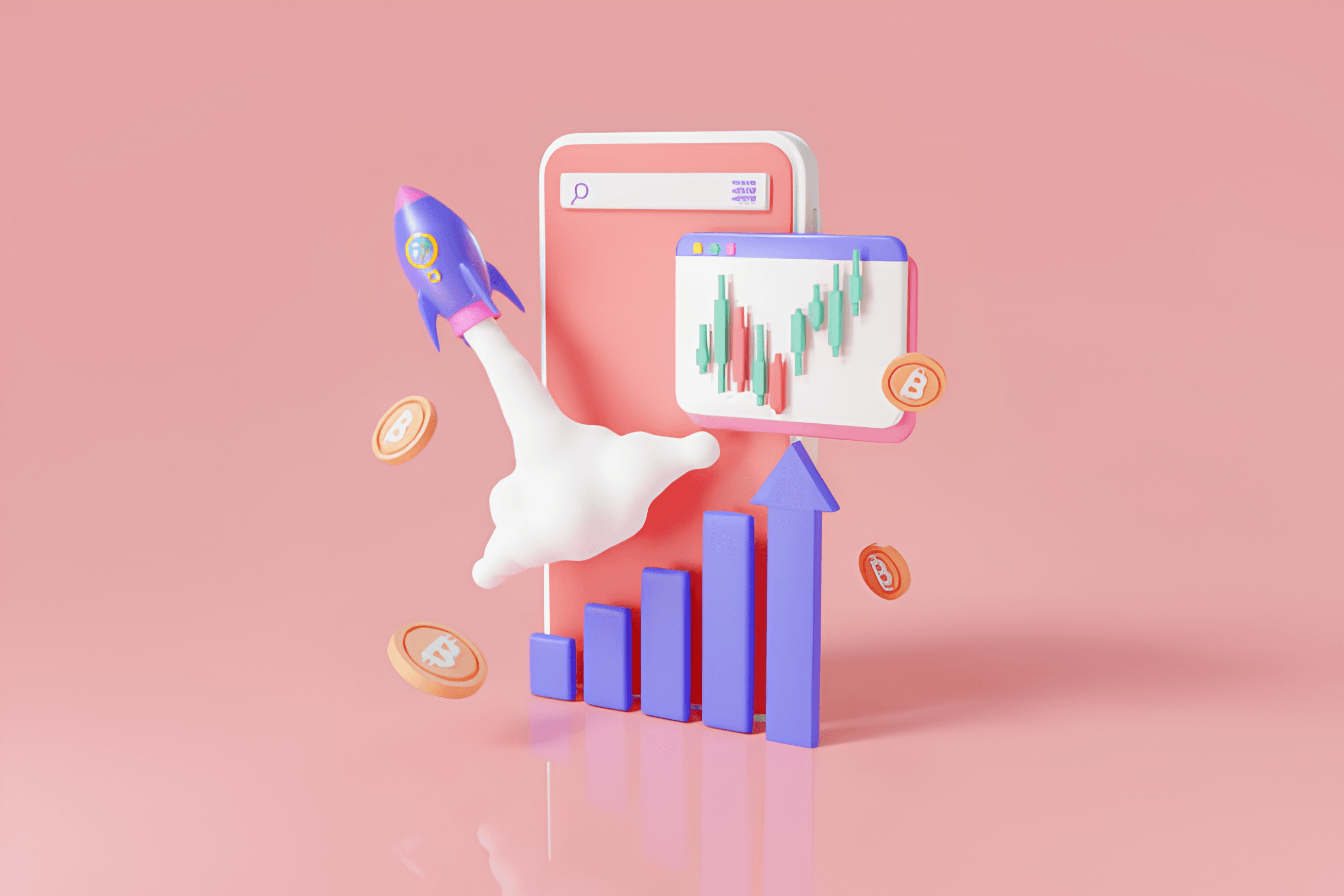 In the end, creating an e-commerce website without breaking the bank is a challenge that every business seeks to overcome. We, as web service providers, also strive to ensure that our clients benefit from an unbeatable quality-price ratio. For your online store, we offer affordable rates compared to the competition, and we promise impeccable quality. Do you have a project in mind? Let's discuss it!
The cost of creating an e-commerce website
Basic costs for any type of eebsite
Regardless of the type of website you wish to create, it is essential to budget for:
Purchasing a domain name;
Subscribing to a hosting service;
Acquiring an SSL certificate;
Graphic design.
Refer to our article for a detailed breakdown of direct and indirect costs related to website creation.
Costs associated with specific e-commerce website functionalities
E-commerce websites include additional functionalities compared to standard websites. These extensions related to online sales incur additional costs for:
An online payment system and transaction fees: Integrating payment gateways can result in installation fees and transaction costs, typically charged by payment service providers;
Shipping and delivery costs: Integrating real-time shipping cost calculation systems or specific delivery methods can entail expenses, especially if carrier APIs are used;
Advanced functionalities, if needed: If you require an online booking system, a Click & Collect system, a quote calculator, or shipment tracking module, you will need to budget for additional development costs;
Integrations with third-party software, if applicable: To optimize your business management, you may need a CRM, accounting software, or email marketing solution.
| Function | Example of third-party software |
| --- | --- |
| CRM (Customer Relationship Management) | Salesforce |
| Accounting | QuickBooks |
| E-mail marketing | MailChimp |
How to limit your expenses during e-commerce website development
Create a DIY content: Product descriptions & Product photography
It's not enough to showcase products; you must also describe them effectively. Compelling product descriptions accompanied by high-quality photos are sure to capture your customers' attention and motivate them to make purchases.
If you plan to ship your products internationally, consider translating your content into multiple languages. Note that translation is an additional cost factor since each language requires duplicating the original page. For example, if you have 50 product pages in French, you will need 50 more in English.
To save on these aspects, consider producing some of the content in-house or collaborating with freelancers. With a simple smartphone, it's entirely possible to take beautiful, professionally styled photos without the need for a professional photographer. You can easily retouch them for a polished look.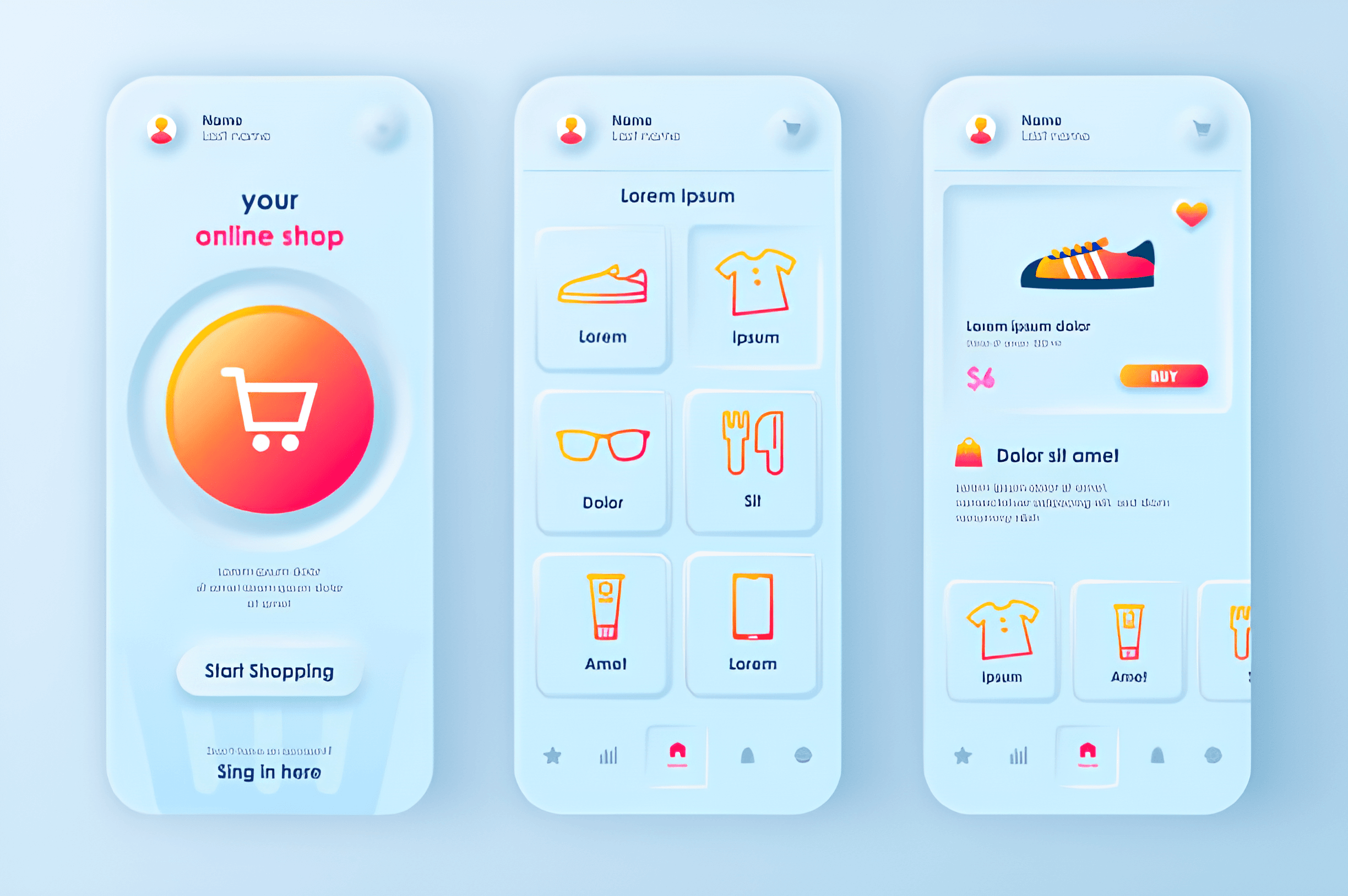 Opt for open-source softwares and tools
Open-source solutions, whether for the content management system (CMS), extensions or marketing tools, can significantly reduce development costs for your e-commerce website.
At Anphos, we work with a range of open-source tools that provide our clients with complete flexibility and control over their projects while minimizing their expenses.
Pro tip: Start without physical inventory
If your business is still in its early stages, you can further reduce expenses (and stress) by avoiding the management of physical inventory.
For example, you can opt for:
Real-time inventory: Instead of managing physical units, you track available quantities based on what you can obtain from your suppliers or partners;
Dropshipping: You sell products directly from your suppliers' stock. In other words, your e-commerce website can be configured to place automatic orders with suppliers based on your customers' orders;
Integration with suppliers: This way, you keep virtual stock levels updated based on information provided by your partners;
Pre-orders: If a product is out of stock, you can allow customers to place pre-orders. This means they pay in advance and wait for the product to become available;
Availability notifications: You can enable customers to sign up to receive notifications when products are back in stock. This feature can be useful for maintaining customer engagement.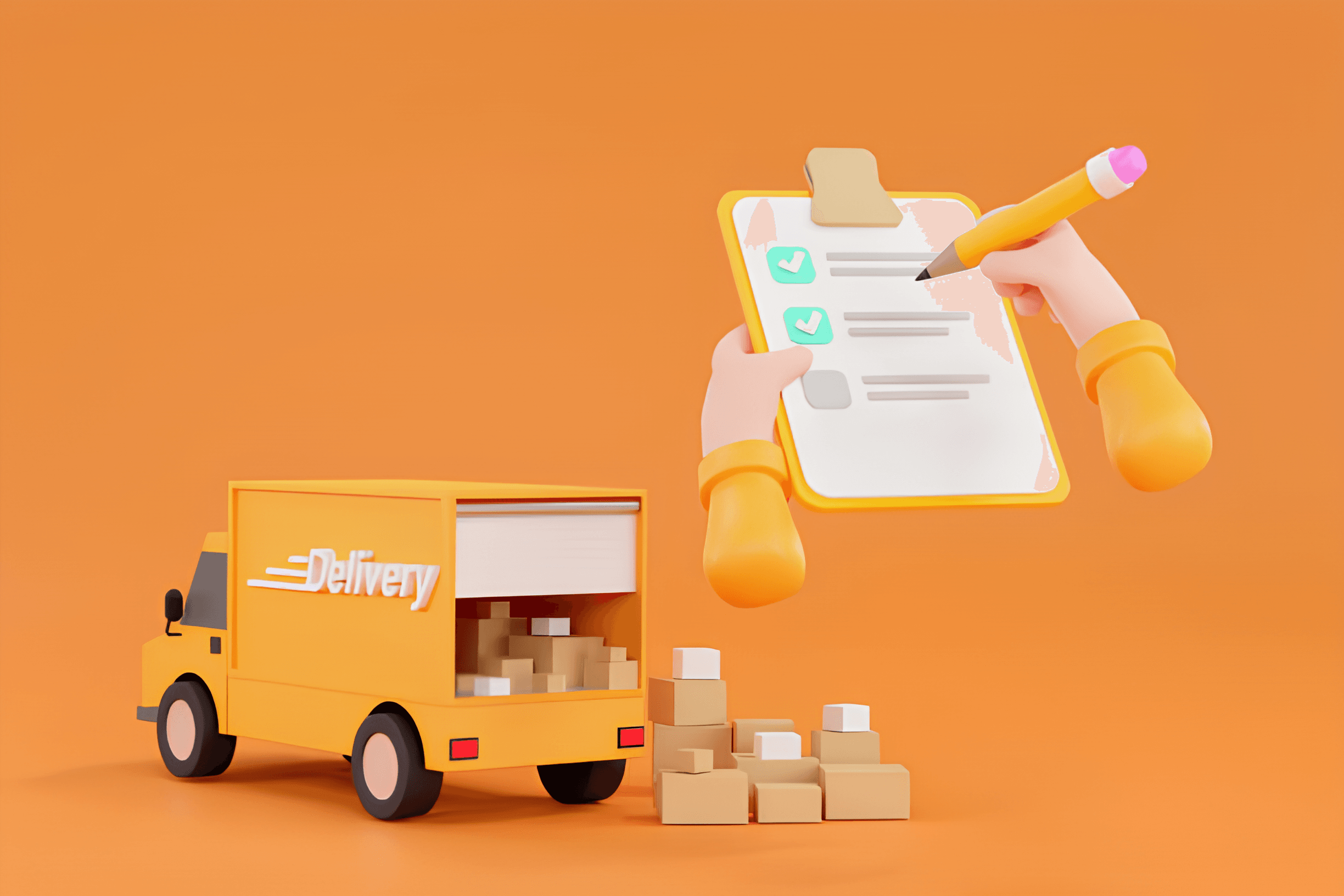 Our tips for a high-performing e-commerce website
Ensure a seamless user experience: For natural traffic and easy conversion, your website must be intuitive and easy to navigate. It should include advanced search, filters, and personalized recommendations. Additionally, make sure to provide complete product information and ensure fast page loading;
Prioritize mobile-first: With an increasing number of purchases occurring on mobile devices, developing mobile applications and responsive websites is crucial;
Customize purchase suggestions: Product recommendations based on past buying preferences and customer data are common and boost engagement. Consider using automation tools to personalize follow-up emails, promotional offers, and product suggestions based on customer behavior;
Provide quality customer service: A visually appealing website and attractive products alone won't retain customers if your customer service is lacking. Strive to offer excellent customer service with prompt responses to inquiries, a smooth return process, and effective problem-solving;
Embrace multi-channel marketing: To reach as many people as possible, it's advisable to utilize various marketing channels, including online advertising, social media, SEO, and email marketing;
Analyze data: Once your marketing strategy is in place, shift to inbound marketing. It's essential to continuously collect and analyze user-generated data to optimize your return on investment. By using analytics tools, you'll understand customer behavior, campaign effectiveness, and site performance to make adjustments when needed;
Ensure data security and privacy: Protecting your customers' sensitive data, especially payment information, is both a moral and legal obligation for any business. Compliance with data privacy regulations such as GDPR is imperative;
Think about scalability: If your business takes off rapidly, you must be able to handle millions of products and massive traffic spikes. Ensure your website can grow with your business. Anphos offers scalable e-commerce solutions that allow you to proactively plan for business expansion.
Conclusion: For a flawless project, choose a custom design
The creation of any project involves a complex process, meticulous planning, strategic thinking, and decision-making. When it comes to an e-commerce website, one of the central considerations is choosing between off-the-shelf (SaaS) and custom design solutions. Each of these options has its advantages and disadvantages, but custom design stands out for its ability to precisely meet your business needs and, most importantly, keep pace with its growth.
By opting for customization, you have the advantage of complete control over everything. Regardless of your vision, it can be realized. Every element is crafted to your liking, each page is designed to follow the user journey you aim for, and every color reflects your vision. In the highly competitive e-commerce sector, having an original brand identity will propel you to the top. You can dream big, aim high, and achieve your goals with unparalleled precision.
In any case, creating a digital store will always require the expertise of a competent development team. While it's possible to find cheaper alternatives, such as freelancers offering significantly lower rates than the market average, caution is needed. An incredibly low price often conceals lower-quality services, which will inevitably have a costly impact on your business. This is why we recommend selecting the right service provider, as they will also be the partner guiding you throughout the process.
For a flawless project, don't be afraid of the initial costs or lofty objectives. Your expenses are profitable investments in the medium and long term. Nowadays, publicly released tools often lead to indistinguishable websites. The custom e-commerce design we offer is more than an option; it's an opportunity to create a website that defines its era and sets the standards for others. Challenging the status quo gives rise to the most innovative and successful businesses.