Introduction: Why choose a freelancer for your website development?
Is your vision ready to come to life, with only a website missing to make it happen? With the right freelancer, your online presence will take off in no time.
Firstly, a freelancer is a cost-effective option, ideal for those on a tight budget. Their affordable rates are due to their lean structure. Since they work solo, they don't have the expenses associated with maintaining a team, unlike web agencies that require more personnel and resources, leading to higher costs.
Secondly, their adaptability allows them to easily tailor their work to the specific needs of your project, both technically and visually. Depending on their skills, they can also enhance your visibility among your target audience and prospects by optimizing your SEO.
Identifying your needs to choose the right service provider
Showcase website or e-commerce site: which one to choose?
To start with, ask yourself this question: what is the goal of my website? If you simply want to present your company and services within a few pages, a showcase website will do. If you want to produce and share engaging content with your audience, a media site is the most suitable format. However, if you intend to sell products online, an e-commerce site will be necessary.
Rates depending on the type of website.
Do you need a developer, a designer, or an SEO consultant?
Once you have determined the type of site you need, you must identify the skills required for its creation. Depending on your project, you will likely need a developer for the technical structure (development, hosting and maintenance), a designer for creating attractive visuals and responsive design (UX/UI), or even an SEO consultant to optimize the online presence of your website (SEO). It is possible to find a competent freelancer who can handle all these aspects, or you can choose to hire different freelancers for each aspect separately.
Assessing existing solutions based on different website types
Lastly, to make an informed decision, it's important to explore all available solutions based on the type of website you want to create. For a simple website, site builders like Web Elementor for WordPress or Webflow may suffice. For an e-commerce site, platforms like Shopify or WooCommerce will be more suitable. For a more complex site, requiring advanced features, custom development is recommended, or even necessary in some cases.
Note that pricing varies considerably depending on the type of website. A brochure website can cost you between €500 and €2000 excluding taxes, while an e-commerce site can go up to €25,000 or more.
Which CMS to choose for my website?
A Content Management System (CMS) is a software platform that allows for the effective creation, management, and organization of website content. It is designed to simplify the creation and management process for individuals who may not necessarily possess advanced technical skills in web programming. For example, if you lack the time to create a custom website, or if your project only requires a few simple pages, a freelancer can set up a site for you using an existing CMS. However, while it's easy and quick to create, it can be challenging to evolve over time.
Creating a site with Web Elementor WordPress
WordPress is among the most widely used CMS platforms globally, mainly due to its user-friendliness and professional appearance. With plugins like Elementor, a page builder that simplifies site customization, you can access advanced features without having to write a single line of code. But even with these resources at your disposal, hiring a freelancer can be helpful to ensure the proper design of your site.
Creating an e-commerce site with Shopify or WooCommerce
Shopify and WooCommerce are solid choices for creating an online store. This type of website requires extensive management of inventory and products, as well as secure online payments.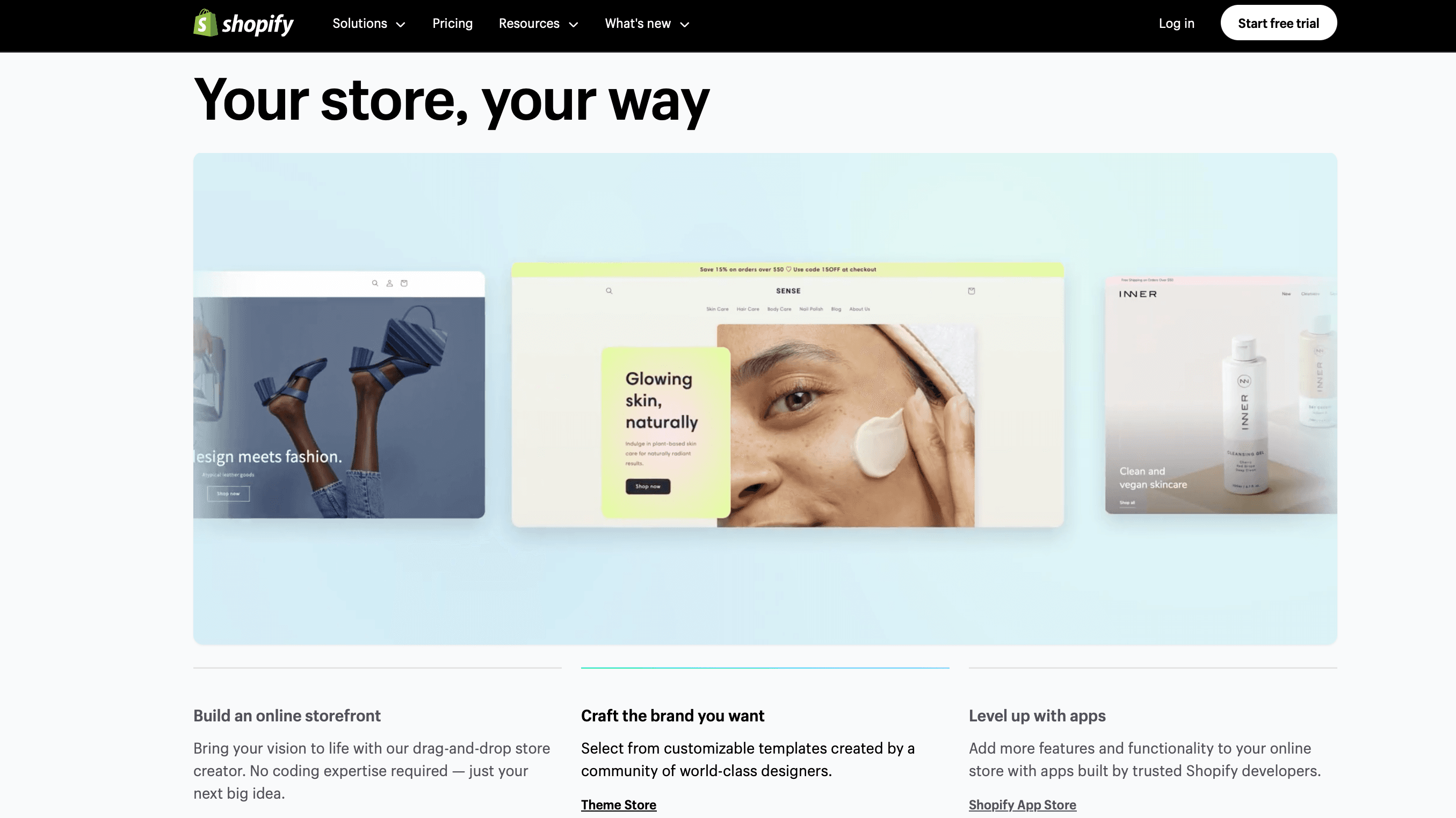 Creating a custom site
Some businesses are looking to undertake more complex projects than simple brochure sites or online stores. They have complex and specific needs that require the creation of custom portal sites or applications, to name a few examples. They want complete control over the development of these solutions. In other words, they don't want to be confined to the use of existing CMS platforms, whose pre-built themes and templates offer limited flexibility over time. Their goal is to have a fully customized website, designed to precisely meet their requirements. In such cases, they turn to a specialized freelancer or a web development agency for custom services.
Check out our development services and request your quote for free, with no obligation.
The best platforms to find the freelancer you need
Malt
Malt is a popular French platform that connects freelancers with companies or individuals looking for specific services. You can find freelancers specializing in web development with various skills, including front-end and back-end development, web design, SEO, CRM, and more.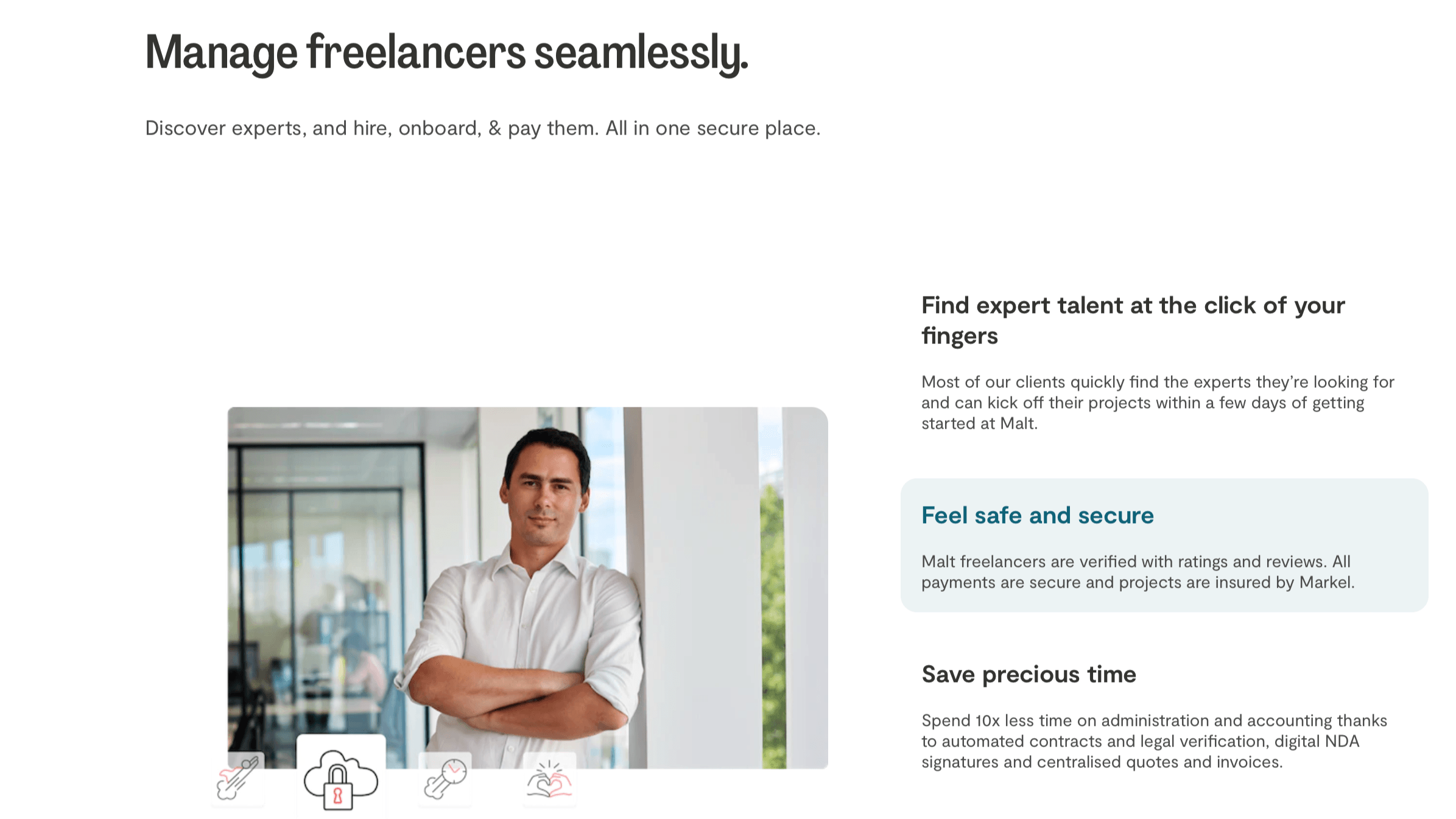 Malt's advantage? Freelancers with verified and regularly checked official documents, ensuring you receive professional services with confidence.
Fiverr
Like Malt, Fiverr allows you to find freelancers for various projects, including web development. It's an international platform that brings together freelancers of all skill levels from around the world, providing a substantial range of profiles and areas of expertise.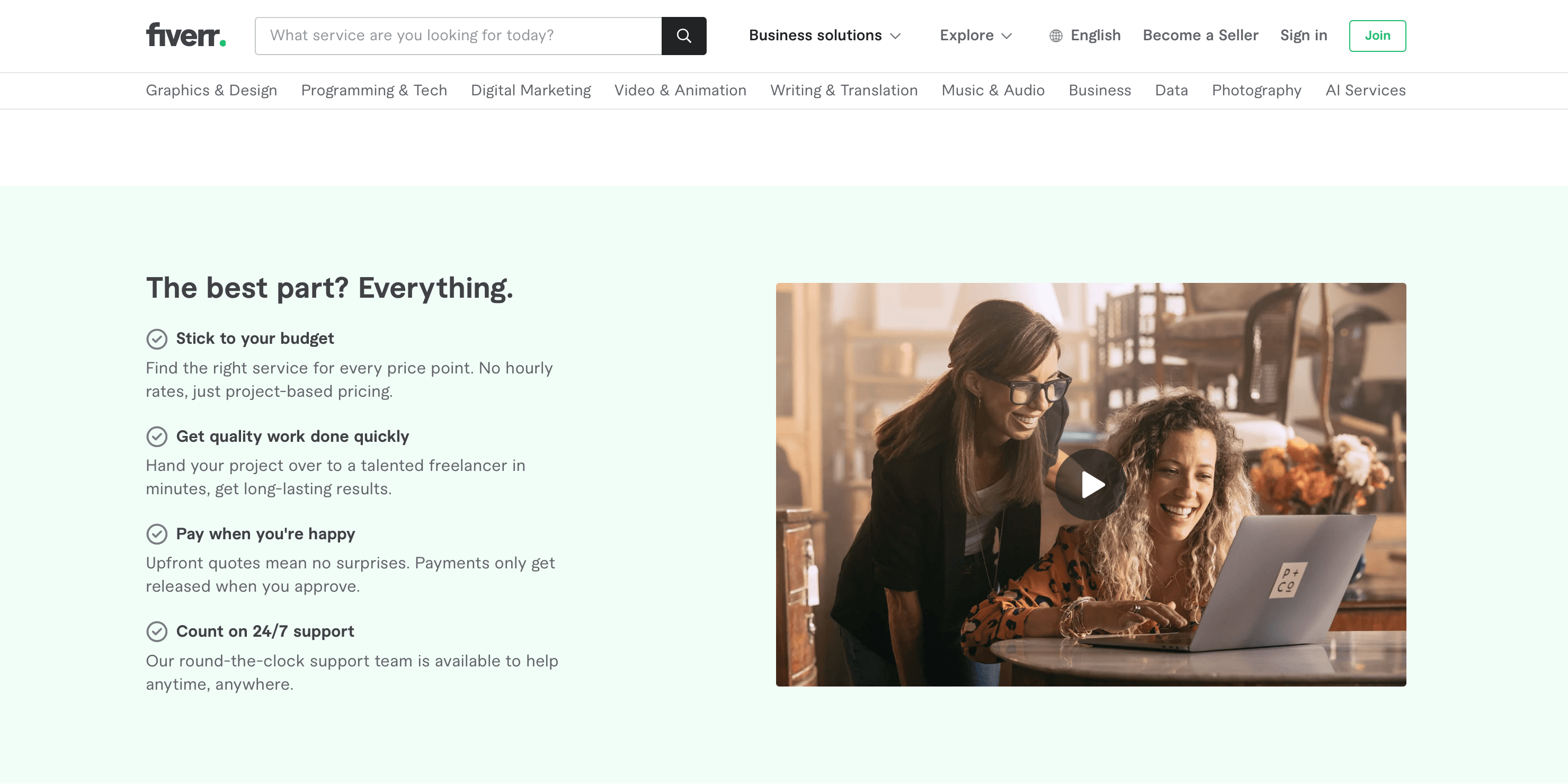 Fiverr's advantage? Competitive rates, with service offers starting at just €5.
Bark
Bark is an international platform that enables you to submit your project request so interested freelancers can contact you. It offers a wide range of services, from design to digital marketing.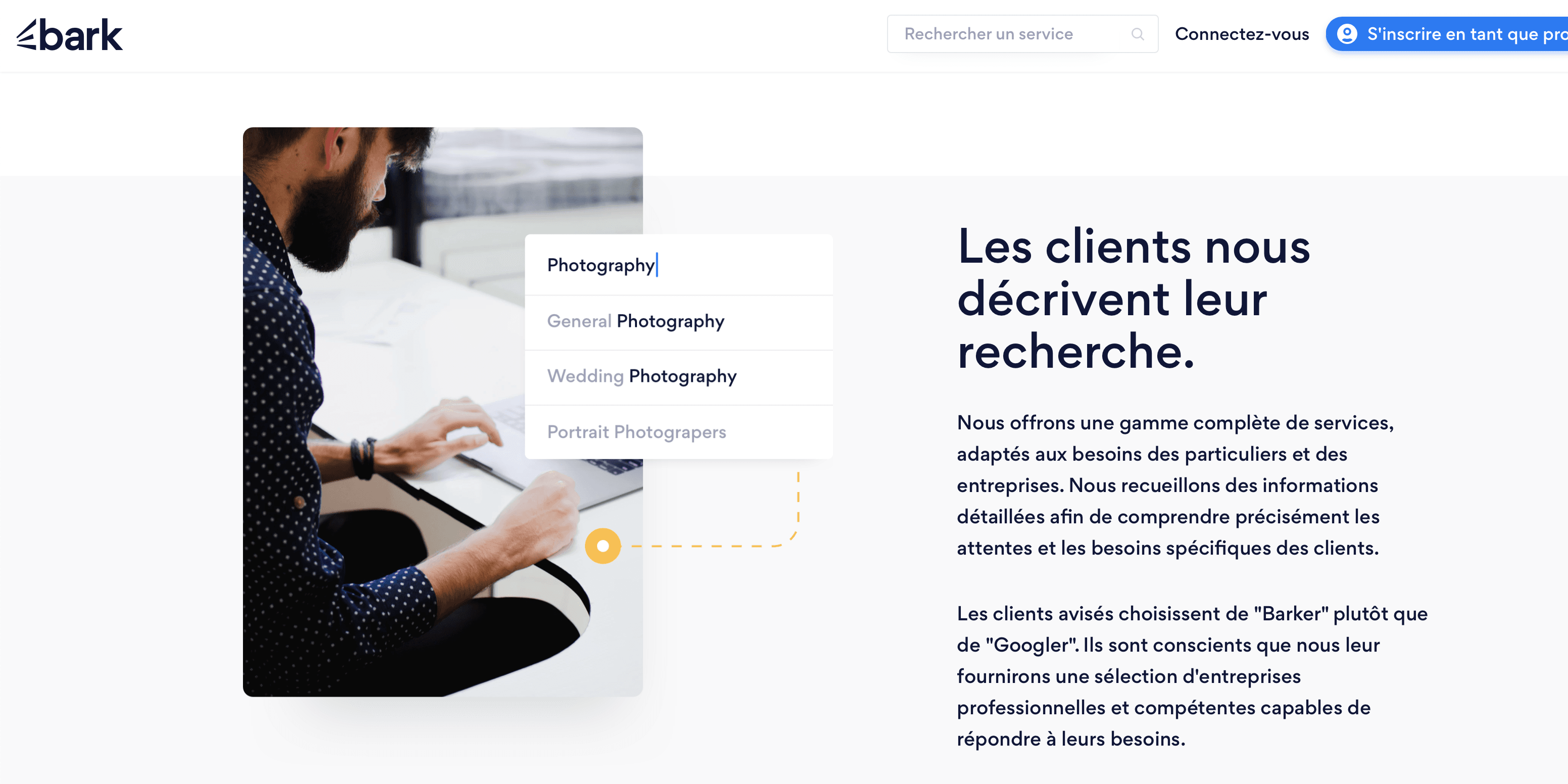 Bark's advantage? A satisfaction guarantee and an alert system that notifies you when a freelancer matches your criteria.
Upwork
Like the aforementioned platforms, Upwork gathers professionals from various fields, such as web development and web design, to best meet its clients' needs.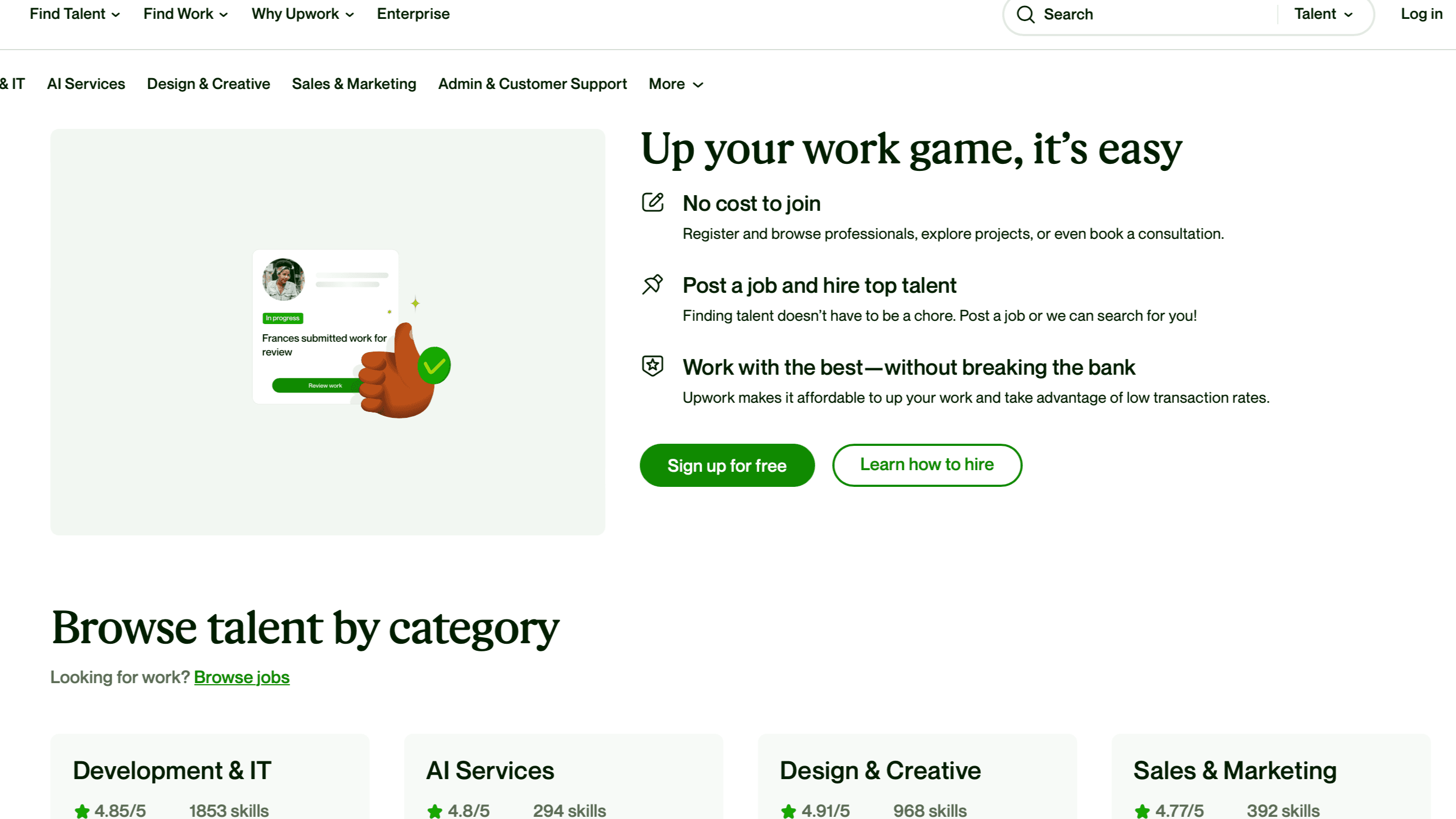 Upwork's advantage? The implementation of online collaboration tools to facilitate communication between freelancers and businesses.
Toptal
Toptal specializes in recruiting freelancers in IT and web development. They have a rigorous selection process that retains only competent profiles, both technically and relationally.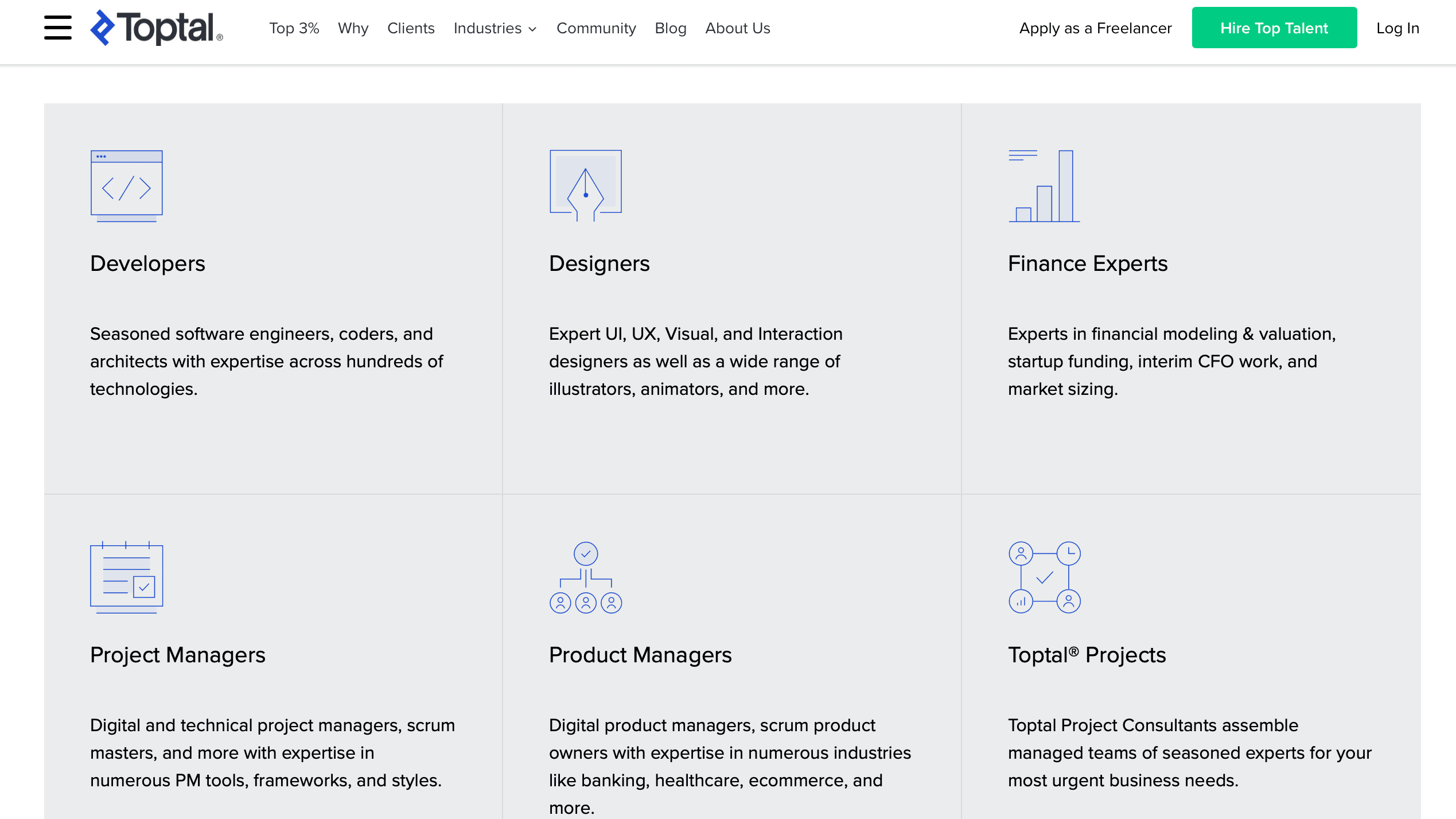 Toptal's advantage? The introduction of project management tools that streamline collaboration between companies and freelancers.
Our tips: How to choose the best freelance profiles for your project
Now that you have a clearer idea of the platforms available to you, it's time to define your search and selection criteria.
Title & description
During your search, the first pieces of information to consider are the title and description of the freelancer. Typically, the title reveals the freelancer's field of activity or area of expertise. The description aims to provide a detailed view of the tasks the freelancer is capable of performing, as well as their specialized skills.
Beware of generic titles that can be misleading.
For example, a freelancer lists "Digital Marketing Expert" as their title. This can encompass a wide range of skills, from social media advertising to creating email marketing campaigns. If your project requires specific expertise, you might end up with a freelancer whose skills only partially match your needs. Another freelancer states "Email Marketing and Automation Specialist" as their title. This title is much more specific, indicating that this freelancer focuses on particular areas of digital marketing. If your project mainly involves email campaigns, this freelancer is more likely to meet your requirements.
Watch out for overly vague descriptions.
For instance, a freelancer's description mentions skills in "web development." It doesn't specify whether they are proficient in creating simple no-code websites or full-code programming. If your project demands advanced features or specific expertise, this description may not provide enough information to evaluate if the freelancer is suitable. Another freelancer provides a description that specifies being a "Specialist in developing e-commerce sites with WooCommerce." This offers a much clearer picture of their skills and is more likely to match your needs if you plan to create an online store with WooCommerce, but not if you opt for a custom site.
Skills & portfolio
Skills are, of course, the focal point of your search, as they determine how well a freelancer fits your request. However, when targeting a particularly technical field, such as web development, it can sometimes be complex to accurately assess the freelancer's profile. In such cases, it would be wise to review their portfolio to gain a concrete insight into the tasks and projects they have previously undertaken.
Regardless of the type of website you want to create, your freelancer should master these fundamental points:
Content Management System (CMS): Prominent content management platforms like WordPress and Joomla form the basis of your website. These are commonly used for simple websites, while Drupal is preferred for more complex and sophisticated sites.
Extensions and plugins: For e-commerce websites, WordPress offers the WooCommerce plugin, an add-on that adds specific e-commerce functionalities.
Web hosting: You need to opt for suitable, even optimized hosting for the CMS you use. Make sure it has the necessary resources in terms of storage, bandwidth, and performance.
Security: Security plugins are essential for protecting your website against attacks and vulnerabilities, requiring regular updates to your CMS.
Speed optimization: To improve website loading speed, it's recommended to optimize images, scripts, and CSS files. If your CMS allows it, you can use caching tools.
Search Engine Optimization (SEO): To increase your online visibility, search engine optimization is essential. Ensure that your meta tags, URLs, and content are optimized for maximum search engine rankings.
These elements are derived from best practices and don't necessarily represent specialized technical skills. However, it's essential to choose a freelancer who incorporates them into their work to ensure project quality.
Tools & technologies Used
Beyond their skills, freelancers should work with tools and technologies that align with your project's specifics. In the case of creating a custom website, you must ensure that the chosen freelancer stays updated with the latest trends and best practices in web development.
To help you in your search, here are some examples of important tools and technologies to consider if you're going for a custom website:
Programming language proficiency: Ensure that your freelancer is proficient in programming languages like HTML, CSS, JavaScript, PHP, Python, Ruby, or any other language specific to your project. For instance, if you're working on a dynamic website, a strong grasp of JavaScript is essential for creating interactive features. Mastery of multiple languages is a valuable asset, indicating adaptability to various technical requirements.
Framework familiarity: Frameworks are sets of tools and libraries that expedite the development process. Make sure your freelancer is familiar with frameworks like React, Angular, and Vue.js for front-end development, or Express.js (Node.js), Django (Python), and Ruby on Rails (Ruby) for back-end development. For example, if you plan to create a reactive web application, look for skills in React or Angular. If you intend to build a web API, consider using Express.js.
Database expertise: Databases are at the core of many web projects, so your freelancer should be comfortable with database management systems (DBMS) like MySQL, PostgreSQL, MongoDB, etc. For instance, if you're developing an e-commerce application, a robust database is essential for managing inventory, products, orders, and customers.
Staying current with technology: Ask the freelancer how they stay updated on the latest technological trends. They may mention that they regularly follow blogs, forums, or online conferences to stay informed and master the latest technological advancements. Best practices in web development evolve rapidly, and a freelancer who strives to keep up to date is a guarantee of quality.
Reviews & ratings
Very often, freelance platforms highlight experienced profiles that have worked for other clients on similar projects. So, it's advisable to refer to the reviews and ratings given to these freelancers by their previous clients to get a clearer picture of their services.
Assess their expertise and communication skills
A freelancer's expertise goes beyond their technical skills. It's essential for a freelancer to communicate effectively and grasp your requirements. Interact with them to evaluate their ability to understand your needs and respond in a clear and precise manner.
Here are some specific examples of what to look for during these interactions:
Understanding objectives: Ask questions about your project's goals and expectations. A freelancer who understands your vision well will be able to propose tailored solutions. For instance, if you're looking to create a website for selling handmade products, the freelancer should demonstrate a clear understanding of your target market and your e-commerce needs.
Smooth communication: Observe the clarity of their communication. Inquire about their workflow, update frequency, and how they handle potential issues. If they can explain how they manage delays or changes in the project, that's a good sign.
Flexibility: Ask them how they handle adjustments and changes that occur during the project. A freelancer who is open to discussion and can adapt to your changing needs is a valuable asset. For example, if you decide to add a new feature to your website along the way, they should demonstrate their ability to adjust without major difficulty.
Explanation of technical processes: The freelancer should be able to explain the technical aspects of the project clearly. If you lack specific technical skills, they should be able to simplify complex concepts to make them understandable. For example, if they use a CMS like WordPress, they should be able to detail how it works in an accessible manner.
Transparency on deadlines and costs: A quality freelancer will keep you regularly informed about any potential delays or additional costs that may arise during the project. They should be able to provide you with realistic and accurate information so that you can plan accordingly.
Verifying the coherence of a quote
Checking the coherence of a quote provided by a freelancer helps you avoid misunderstandings and disagreements throughout the project.
Here are some concrete examples to help you understand how to evaluate this coherence:
Complete list of services: Ensure that all the tasks necessary to achieve your objectives are clearly listed. For instance, if you're requesting the creation of a website, make sure that design, development, the integration of specific features (like a contact form), hosting setup, and training on using the site are all included.
Realistic delivery timelines: Make sure the quote mentions realistic delivery times. If the freelancer proposes a tight schedule, it could compromise the quality of work or lead to delays. It's better to prioritize a realistic timeline, even if it's slightly longer.
Transparent pricing: Verify that the pricing is clearly defined. If the freelancer uses hourly rates, make sure you know in advance how many hours are estimated for each task. If the quote uses a fixed rate, it should be in line with the work to be done and your budget. For example, if you're paying for logo design, the quote should include a certain number of logo concepts and revisions.
Potential additional costs: Watch out for potential additional costs that may arise. For example, if you request custom features for your website during the project, the quote should indicate how these additions will be billed and at what rate.
Payment terms: Ensure that you understand when and how the freelancer expects to be paid. Are there deposits, interim payments, or only a final payment upon project delivery?
Warranties and maintenance: Check if the quote includes warranties or maintenance agreements after project delivery to ensure that your website or application functions properly after it's live.
How long does it take for a freelance developer to create my website?
As a general rule, creating a website by a freelance developer can take 2 to 6 weeks for a simple showcase website, and 8 to 12 weeks for an e-commerce site or a more complex website. These timelines can vary depending on the specific requirements of each site, and it's up to your provider to establish these timelines once you've outlined your project to them.
At Anphos, we work closely with our clients to understand their needs and expectations, allowing us to propose a realistic and tailored timeline. We take the time to discuss your goals and the necessary features for the success of your project, offering a customized solution that perfectly meets your requirements.
We understand that time is an important factor in website development, which is why we make every effort to meet the deadlines agreed upon with our clients. We work efficiently and professionally to deliver a quality website within the specified timeframe. By entrusting us with your project, you'll receive an initial draft in less than a week.
Explore all the services and guarantees of Anphos.
By choosing Anphos for your website creation, you'll benefit from competitive rates without compromising on quality. Get a turnkey solution while staying within your budget.
A project in mind? Let's discuss it! We will later send you a free quote, with no obligation.
How much does it cost to create a website by a freelance?
To determine the cost of creating a website by a freelance, consider these factors:
Website complexity: A simple website, like a basic informational site, will be cheaper to develop than a complex website requiring advanced features such as an online store, reservation systems, or integration with other applications. A small business brochure site will be less expensive than an e-commerce site with thousands of products and complex payment features.
Time required: The larger the project, the more time it will take, and this will affect the cost. For instance, a landing page can be completed in just a few days, while a portal site with several complex pages may take weeks or even months, which naturally affects the pricing.
Freelancer's skills: A highly skilled freelancer with extensive experience in web development may charge a higher hourly rate than someone with less experience. Experienced freelancers who work efficiently and deliver higher-quality results in less time can offset the additional cost.
Geographical location: Freelancer rates can vary based on their location. For example, a freelancer based in Bordeaux may offer lower rates compared to one in Paris. However, the quality and communication may also differ, so it's important to strike the right balance.
Pricing options: Freelancers can charge hourly rates, daily rates, or project-based rates. It's important to discuss these options with the freelancer to determine what aligns best with your project and budget.
The cost of creating a website by a freelance or a web agency.
Conclusion: Your project's sucess depends on your service provider
Choosing the right freelance for your website's creation is what will determine the success of your online project. By understanding why and how to choose, you give yourself the best chance to see your vision come to life.
The advantages of working with a freelance are flexibility, customization, and often more cost-effective solutions compared to web agencies. However, be careful in your selection process to ensure the quality and reliability of the work. First, identify your specific needs and the type of site you want to build, then look for a freelancer with the necessary technical skills. Freelance search platforms offer a wide range of options, be sure to check their titles, descriptions, skills, portfolios and ratings to select the ideal candidate.
Keep in mind that a freelancer's expertise is not limited to their technical skills. Communication, understanding your needs and the coherence of the quote are just as crucial. Examine the tools and technologies they use, ensuring they are up-to-date with the latest trends. Lastly, do not overlook the reviews from past clients; they provide a clear insight into what you can expect from your provider in terms of quality and timeliness.
You've understood that the cost of a freelancer depends on their skills, the project's complexity, and the time required. You can opt for cheaper services, but quality may not be guaranteed. Providers that emphasize very low costs often hide detrimental outcomes for your digital success. This can undermine your credibility with clients and harm your company's image. Ultimately, budget will determine your choice, but remember that quality should not be sacrificed for budget, as it's an investment that is always profitable in the medium and long term.