Introduction: Average cost of a website in 2023
If you're looking to boost your online presence by creating your own website, it's natural to consider the associated costs.
Depending on your budget, you can choose to develop it yourself, hire a freelancer, or engage a web agency. The cost of creating a website varies based on factors like the type of site, the complexity of design, required features, the number of pages, and many other details that we will explore in this article.
For an overview of the expected costs, refer to the tables below:
The cost of creating a website by type and provider
| | Freelance | Webagency | DIY |
| --- | --- | --- | --- |
| Single page | €200 - €800 | €300 - €1,000 | €10 - €100/year |
| Business/Showcasewebsite | €1,000 - €3,000 | €3,000 - €6,000 | €10 - €200/year |
| Media/Blog/Webzine | €1,000 - €4,000 | €4,000 - €8,000 | €10 - €200/year |
| E-commerce website | €3,000 - €6,000 | €6,000 - €15,000 | €400 - €6,000/year |
| Custom application | €5,000 - €25,000 | €10,000 - €50,000 | €100 - €4,000/year |
Direct costs related to website design
| | |
| --- | --- |
| Logo & graphic charter | €500 - €1,000 |
| Illustrations & images | €100 - €1,000 |
| Existing template | Custom design | €0 - €500 | €1,000 - €10,000 |
| Responsive design | Included in the overall price |
Indirect costs related to technical operations of a website
| | |
| --- | --- |
| Domain name | €10 - €15/year |
| Low-cost | High-end hostings | €1.5 - €5/month | €10 - €40/month |
| SSL certificate (HTTPS) | €40 - €150/year |
| Content Management System (CMS) | €10 - €1,000 |
| Maintenance & updates | €5 - €1,000/month |
Indirect costs related to marketing operations of a website
| | |
| --- | --- |
| Search Engine Optimization (SEO) | €100 - €2,000/month |
| Content production | €200 - €600/article or page |
| Social media marketing | €150 - €300/day |
| Advertising (SEA) | €200 - €2,000/month |
Choosing a provider: freelance, web agency, or DIY
Cost of creating a website with a freelancer
Freelancers are a flexible and cost-effective alternative to web development agencies. These independent professionals possess expertise in design and programming, often complemented by digital marketing, design, or SEO knowledge. Their competitive rates vary according to their experience, skills, and project complexity.
For a simple or business website, freelancers typically charge between €1,000 - €4,000. For more sophisticated or custom projects, the cost can go up to €25,000.
Pros of working with freelancers
Competitive rates: Freelancers often provide more budget-friendly options for small projects.
Flexibility: They are generally more flexible regarding deadlines and adapting to your changing needs.
Direct communication: You have a direct line of communication with your freelancer, facilitating the understanding of your requirements.
Specialized expertise: Some freelancers possess specialized skills in specific areas, providing advanced options.
Customization: They can often customize your project to meet your exact needs effectively.
Cons of working with freelancers
Limited resources: Freelancers may have limited access to tools, software, and personnel, affecting project speed.
Variable quality: Quality of work may fluctuate based on their experience, skills, and commitment to your project.
Lack of support: Unlike agencies, freelancers often work independently, which may lead to slower issue resolution.
Project management: You'll need to handle project management and coordination, which demands more time and energy.
Limited availability: Their availability depends on their commitments to other clients, which can cause delays if last-minute adjustments are needed.
Learn how to choose the perfect freelancer for your website creation.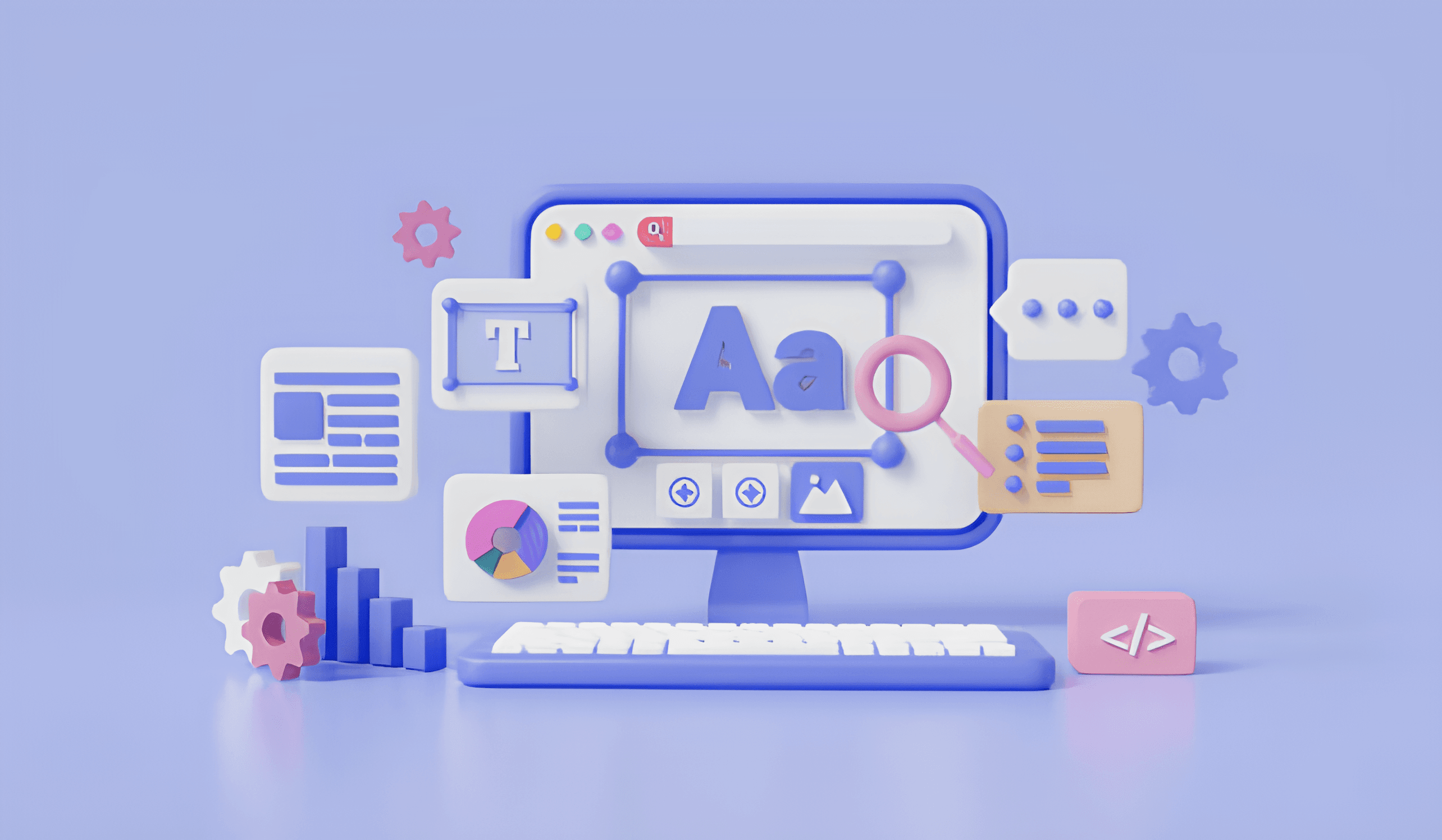 Cost of creating a website with a web development agency
A web agency, as a professional organization specializing in web development, offers a comprehensive range of services to bring your online presence to life. This includes expertise in design (UX/UI), programming, search engine optimization (SEO), and project management.
This option is prudent in terms of professionalism and time efficiency. However, the associated costs differ from those of freelancers, depending on developer experience, reputation, and project complexity.
Pros of working with web agencies
Comprehensive expertise: They bring together a multidisciplinary team of experts, including designers, developers, marketing specialists, and writers, ensuring comprehensive expertise for all aspects of your project;
Professionalism: They are renowned for their professionalism, as they have experience working on large projects and meeting deadlines, guaranteeing a high-quality final result;
Creativity and innovation: They stay updated with the latest trends in design, technology, and marketing, bringing innovative ideas to enhance the attractiveness and competitiveness of your website;
Project management: These agencies diligently oversee the progress of your project according to the predefined schedule. They manage the coordination between diverse teams and swiftly address any potential issues;
Ongoing support: Following the launch of your website, web agencies frequently offer continuous support for updates, maintenance, and optimization. This guarantees the sustained performance of your website over time.
Cons of working with web agencies
High cost: Their services typically come at a higher cost compared to hiring a freelancer or opting for a do-it-yourself solution;
Extended timeline: The complexity of their organizational structure multiplies the necessary coordination steps between each team member, which can lead to a lengthier project completion;
Reduced direct control: You will need to collaborate with intermediaries within the agency, potentially resulting in a loss of direct control over certain creative or technical decisions.
Have a project in mind? Request a free quote from Anphos.
Cost of a DIY or in-house website
Creating a website by yourself or delegating it to your in-house team is an option if you have certain technical skills. However, it's important to note that the cost of this approach goes beyond financial investment, as it also requires a significant commitment of time and resources.
Pros of a DIY website
Total control: You have complete control over the design and development process, allowing you to immediately customize every detail to meet your needs;
Cost savings: Initially, this may appear less expensive because you don't have to hire external professionals, especially if you possess technical skills in design and development;
Flexibility: You can work at your own pace and adjust the project according to your requirements without being dependent on the schedules of third parties.
Cons of a DIY website
Required skills: Creating a website demands technical skills in design, development, SEO, and more. If you lack these skills, it can lead to additional hours of learning or lower-quality results;
Time and energy: The process can be time-consuming, requiring you to dedicate time and energy to learning, design, and development;
Indirect costs: While direct costs may seem lower, you must consider indirect costs such as the time invested, software licenses, updates, hosting, and maintenance;
Quality risk: If the website is not well-designed or optimized, it can impact your business's credibility.
The different types of websites: showcase, e-commerce, blog, etc.
Pricing for a single page (one-page site)
A single page, often referred to as a landing page or a one-page site, provides direct access to a single web page. It is particularly effective for achieving a specific goal, such as encouraging visitors to fill out a form, sign up for an offer, download an e-book, or make a purchase. Despite its simplicity, the page's content is carefully designed to prompt the visitor to accomplish this precise goal.
Creating a single page independently is possible through Webflow, WordPress, or Wix. However, seeking the expertise of specialists is more advantageous if you aim for a professional outcome and a successful user experience. A poorly designed website, even if it consists of just one page, negatively impacts your brand image and discourages your target audience from taking the desired action. By opting for a freelance professional or a web agency, you minimize risks and maximize your chances.
The minimum cost of a one-page site is €200 excluding taxes.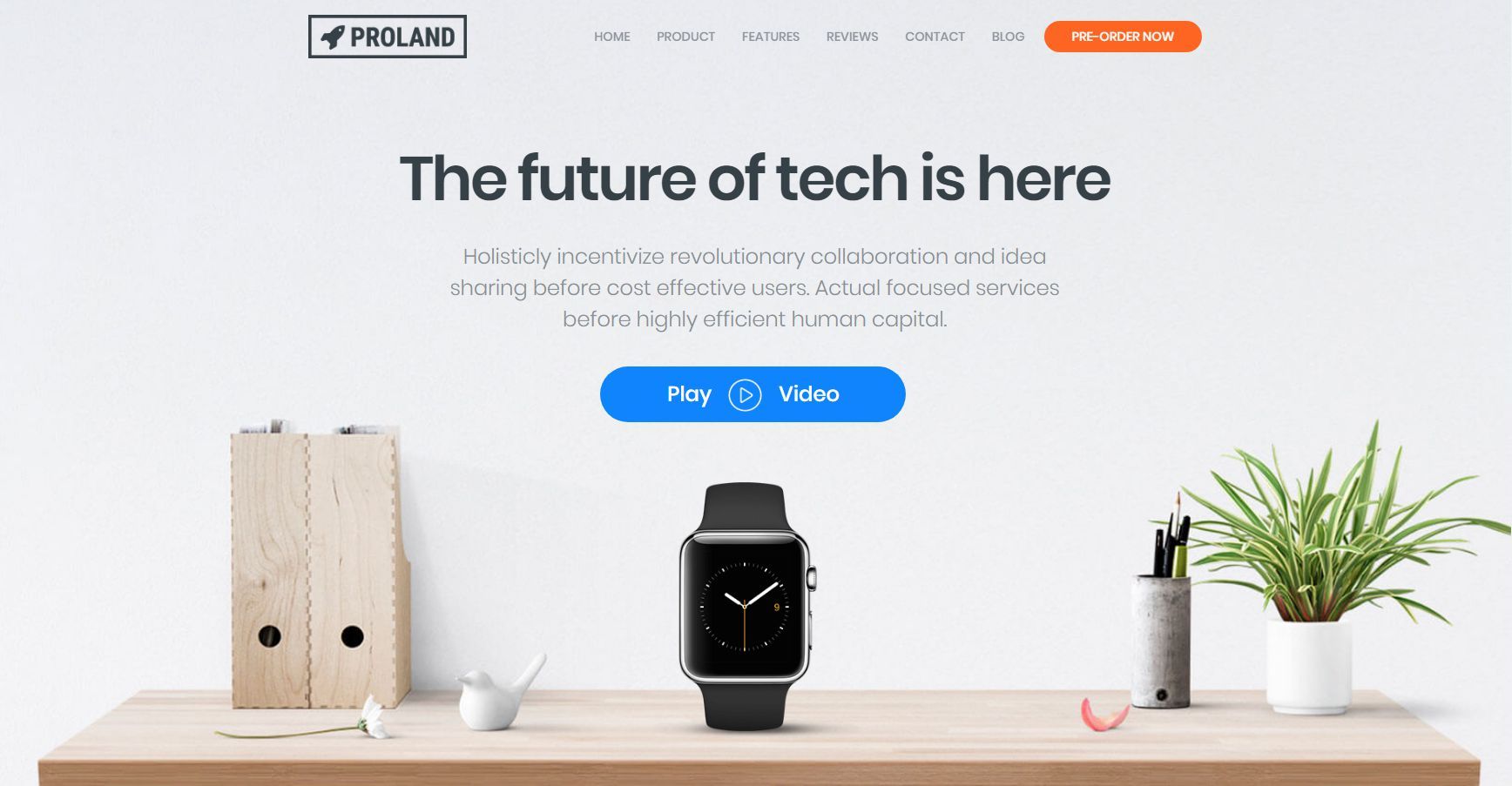 Pricing for a showcase website
A showcase website, often consisting of a small number of pages, is the preferred format for small and medium-sized businesses looking to present their essential information concisely and effectively: their history, offerings, or products.
Generally, it is used to display this kind of pages:
Home
About/Who are we?
Our services/Our missions
News
Contact us
A showcase website can be created using platforms such as Webflow, WordPress, or Wix, even without extensive technical experience. However, be careful not to underestimate the importance of your first online impression. A poorly designed website compromises your credibility and the trust of your visitors, which is why turning to professionals would be wiser. Their expertise ensures not only a polished and attractive design but also an optimal user experience that will significantly increase traffic to your site.
The minimum cost of a showcase website is €1000 excluding taxes.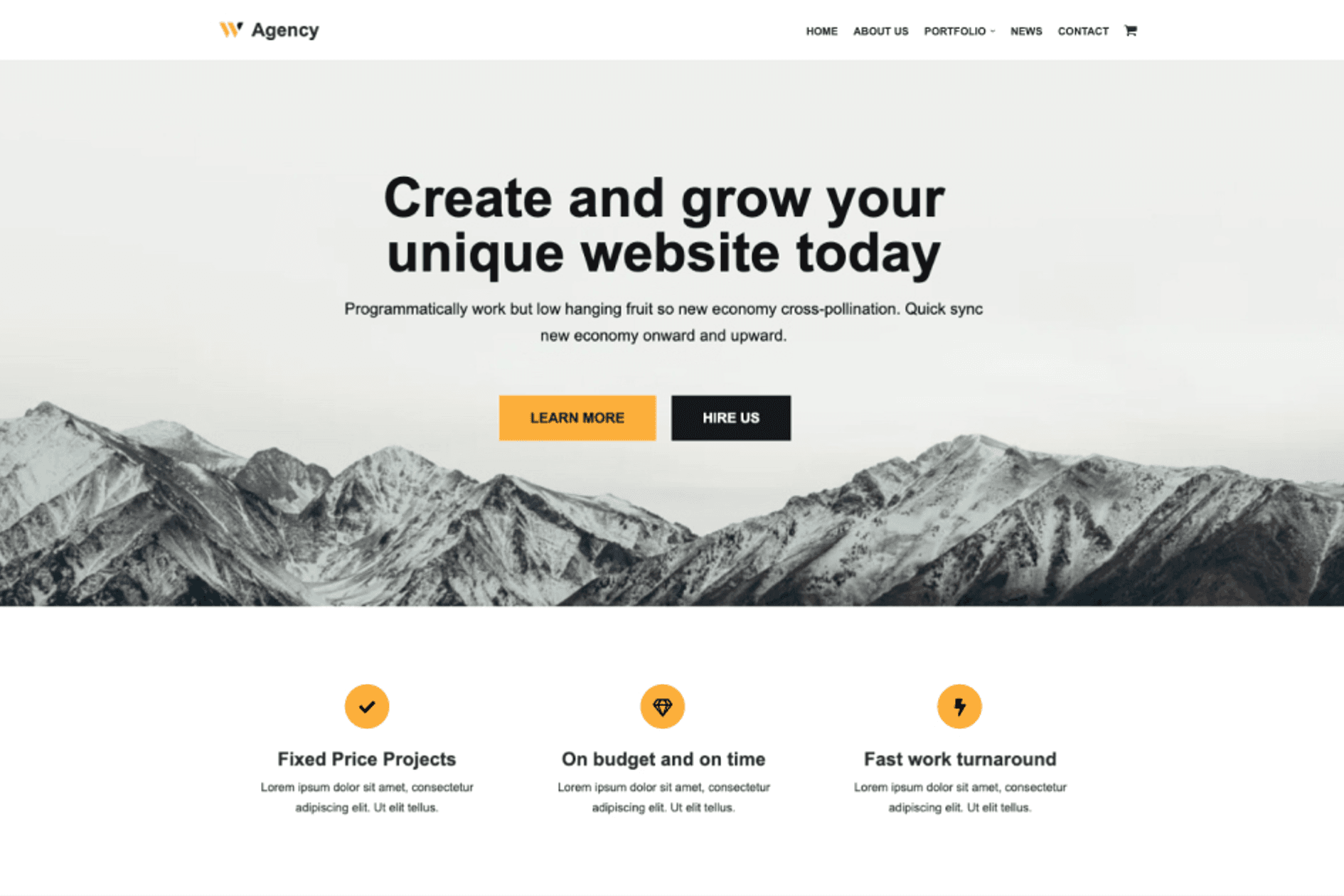 Pricing for an e-commerce website
An e-commerce website (an online store or a merchant website) is a dynamic platform that allows businesses to sell their products or services directly to consumers. This type of website requires a strategic approach because it needs to not only attract visitors but also convert them into loyal customers.
While it's possible to create an e-commerce website using popular platforms like Shopify, Squarespace, or WooCommerce (integrated with WordPress), it's essential to keep in mind that online competition is fierce. The quality of your website's design, ease of use, online payment security, and an optimal customer experience are critical factors for effectively standing out. To quickly achieve their goals and outshine the competition, many businesses choose to collaborate with web development professionals to invest in the long-term success of their online ventures.
The minimum cost of an e-commerce website is €3000 excluding taxes.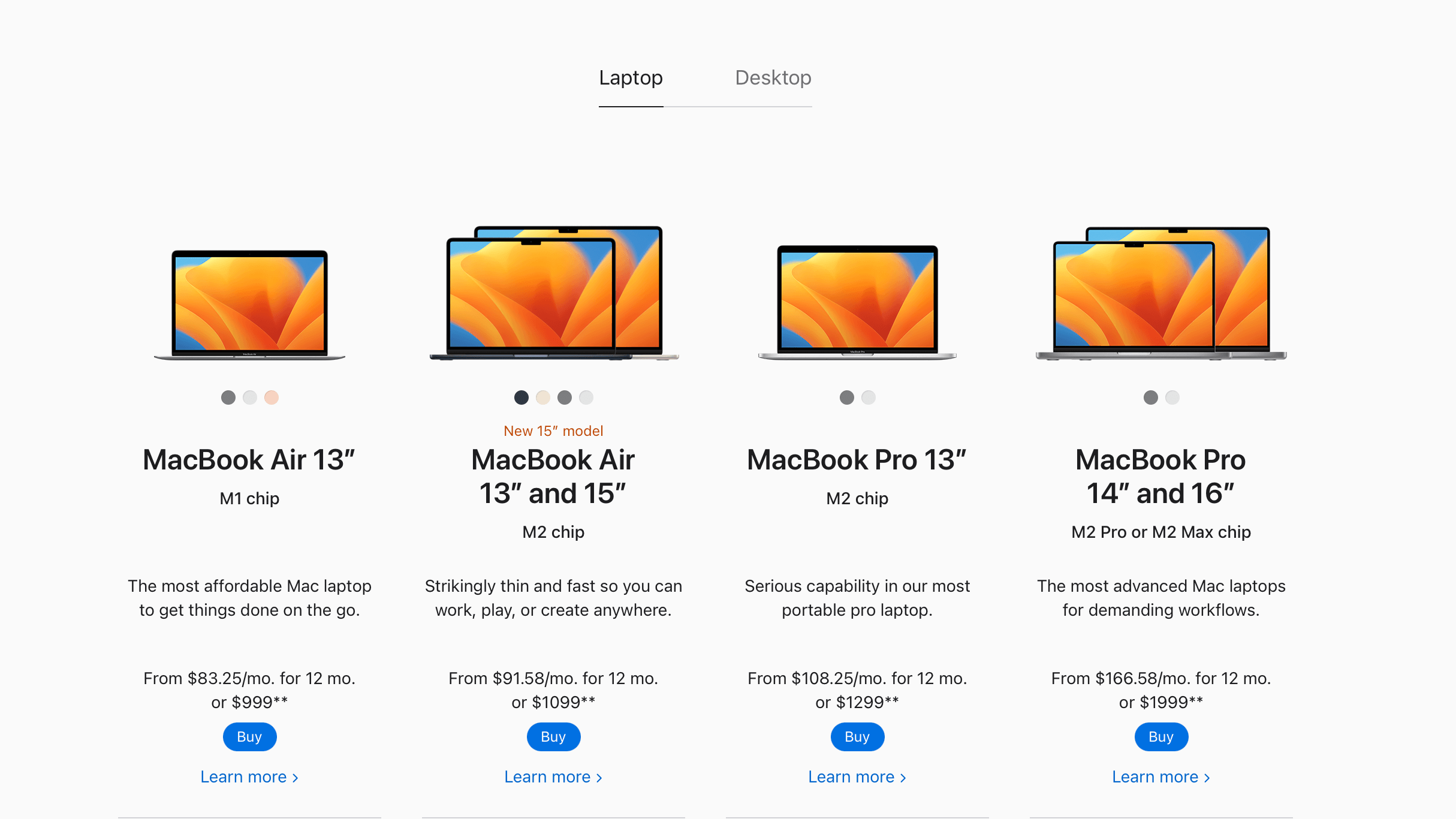 Pricing for a media/webzine/blog
A media website (webzine or blog) is a digital space where editorial content takes precedence. It serves to share information, opinions, or captivating stories with a diverse audience. Whether you're an independent journalist, a passionate blogger, or managing an established media outlet, your media website should provide a rich and engaging user experience. This requires careful planning, achievable through content management platforms such as WordPress, Blogger, or Wix. The success of a media website hinges on the quality and originality of the shared content, as well as an intuitive user experience (UX/UI).
While creating such a website is accessible to everyone through online tools, many businesses and publishers prefer to work with professionals to showcase effective and unique content, thus maximizing their impact over time.
The minimum cost of a media website is €1000 excluding taxes.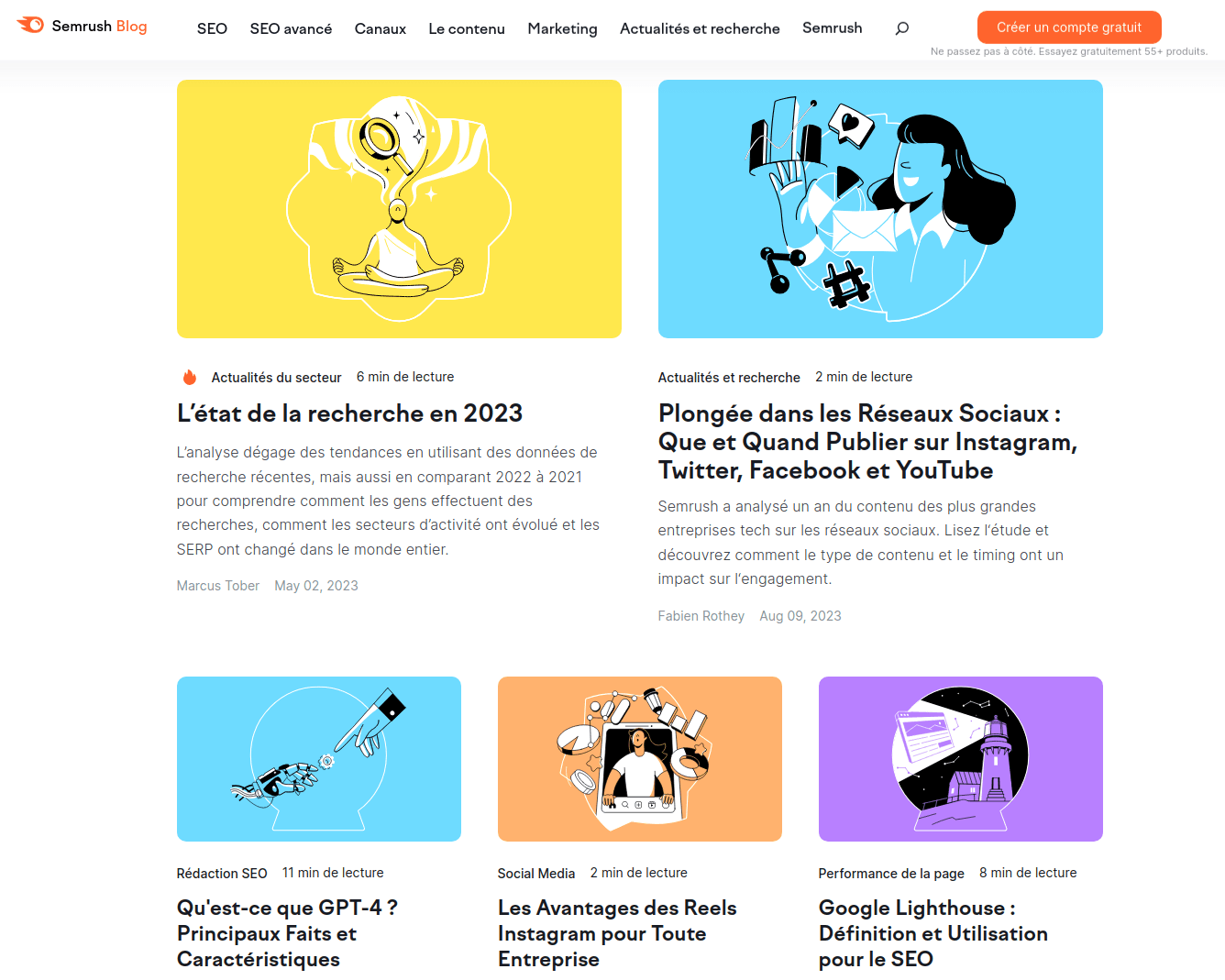 Pricing for a custom application
Creating a custom web application is intended for businesses and organizations seeking specific digital solutions. Unlike off-the-shelf solutions, a custom application is built from the ground up. This option provides unparalleled flexibility in terms of features, user interface, and integrations. Whether you want to automate complex tasks, develop a human resources management application, or create an internal management tool, custom solutions allow you to precisely achieve these objectives.
Because designing a custom application is technically more complex, businesses opt to collaborate with developers or specialized agencies. While this may involve a higher initial investment, the long-term benefits in terms of features, efficiency, and customer satisfaction enhance the return on investment.
The minimum cost for a custom website or application is €10,000 excluding taxes.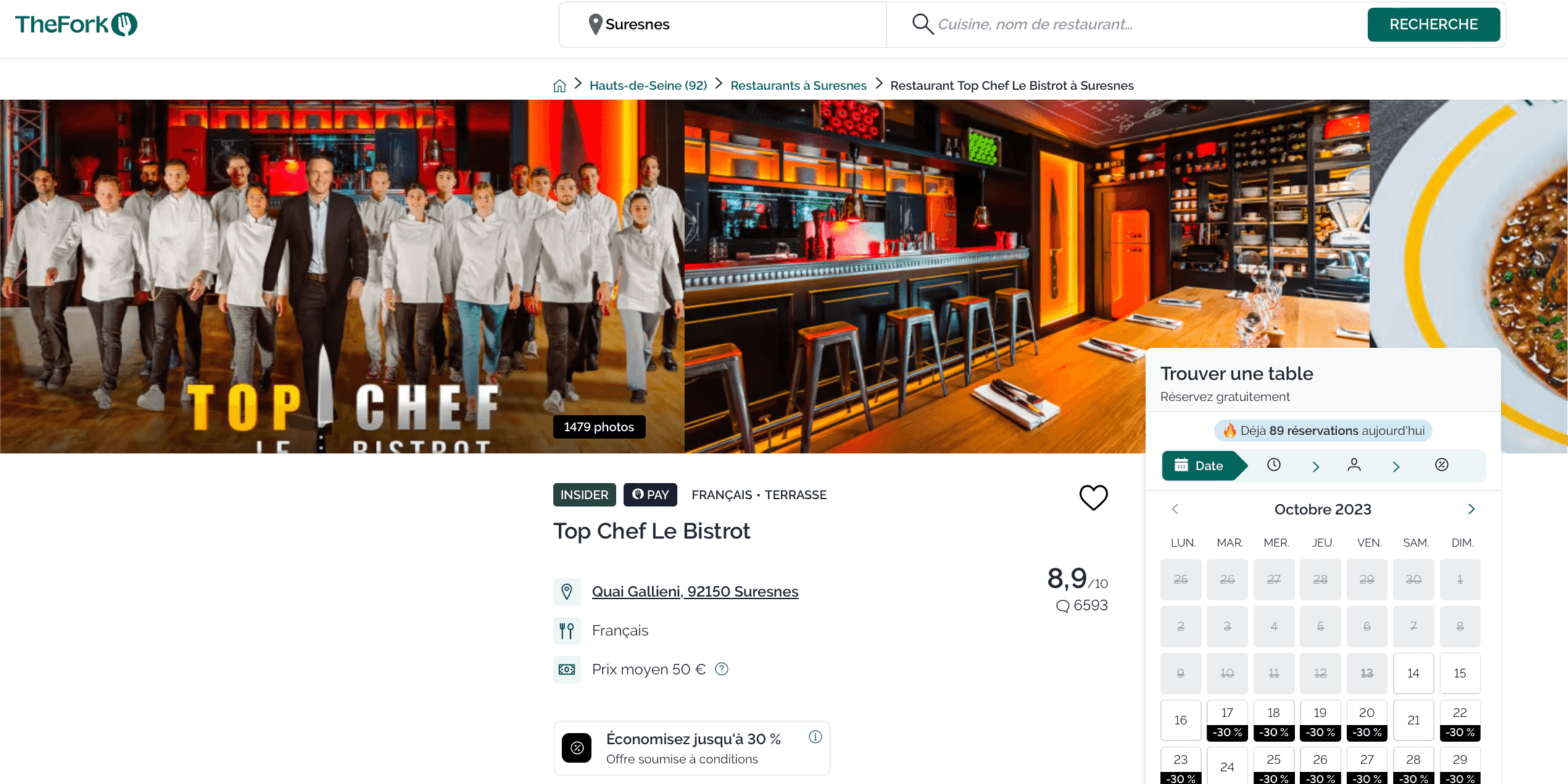 The direct costs associated with website design: logo, graphic charter, design, etc.
The cost of a logo and graphic charter
If you want your online presence to be captivating, your visual identity must be strong and consistent. At the core of this identity are the logo and graphic charter, which play a crucial role in brand recognition. They determine the first impression your visitors will have of your brand.
The cost of a logo and graphic charter varies depending on whether the design is simple or complex, whether it's custom-made or created using online design services, among other factors.
The minimum cost for a logo and graphic charter is €500 excluding taxes.
The cost of graphic illustrations and images
Regardless of your website's nature, the visual elements you choose have a direct impact on brand perception and audience retention. Images, illustrations and photos enhance visual appeal and engage visitors by reinforcing your content.
The minimum cost for graphic illustrations is €100 excluding taxes.
The cost of using a template or custom design
When considering the design of your website, one of the first decisions to make is about the design itself. At this stage, you must choose between using a pre-made template or creating a custom design. Each of these options has its pros and cons, but beyond personal preference, one of the key factors to consider is cost.
The minimum cost for a template is €0 excluding taxes and can range up to over €1000 excluding taxes.
The minimum cost for a custom design is €1000 excluding taxes and can range up to over €10,000.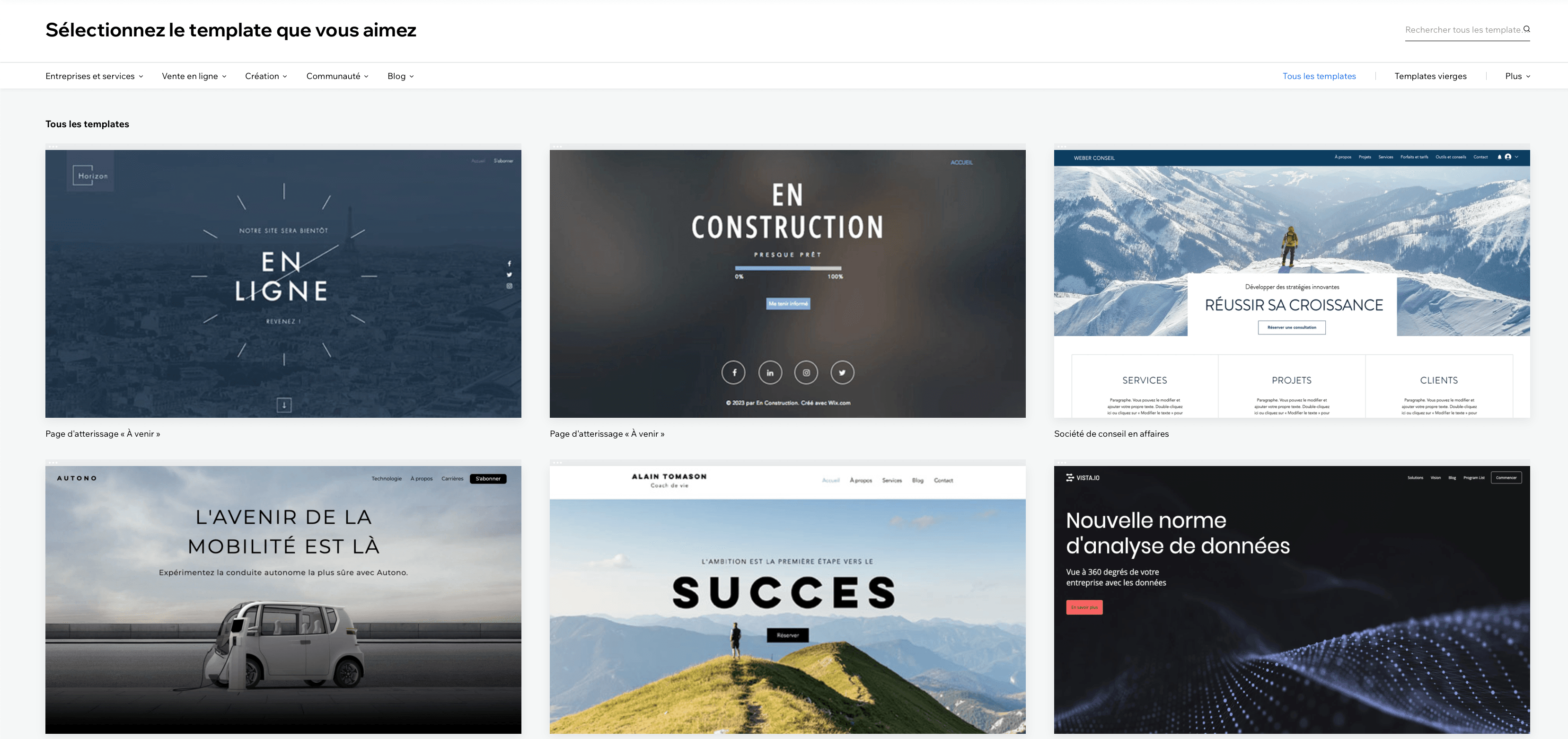 The cost of responsive design and user experience (UX/UI)
Responsive design ensures that your website adapts perfectly to all types of devices (mobile, desktop, tablet, etc.), providing an optimal browsing experience regardless of the device your visitors use. UX/UI, on the other hand, aims to create a smooth, intuitive, and pleasant user experience that encourages interaction with your content.
The cost of responsive design is typically included in the overall website cost.
The cost based on the number of pages
It's logical: the more pages your site has, the more extensive the design and development work is. Each page requires special attention in terms of design, content, and layout, which proportionally affects the project's cost.
The cost of managing multiple languages
The ability to publish a multilingual website is a major asset for reaching an international audience and expanding your online presence. However, managing multiple languages on a website comes with its own challenges, including cost considerations. Here as well, the number of languages necessarily makes the work longer and more substantial.
Indirect costs related to the technical operation of a website: hosting, content management, maintenance, etc.
The cost of domain name
The domain name is not just your URL; it's the virtual identity of your website. Since it's the access point that your visitors will use to discover your content and interact with you, choosing your domain name needs to be strategic. Typically, it includes your brand name followed by an extension (.com, .fr, .io). The cost of a domain name varies depending on these extensions, with some being more expensive than others.
The minimal cost of a domain name is €10 per year.
The cost of hosting
Hosting is the invisible foundation that supports your website's online presence. It's what enables your site to be accessible 24/7 and provide reliable and scalable performance to your visitors.
The minimal cost of low-cost hosting is €1.5 per month.
Low-cost hosting involves shared hosting, which means you'll share the resources of the same server with several other websites. This type of hosting is suitable for simple websites with a limited number of pages and low monthly traffic.
The cost of premium hosting ranges between €10 and €30 per month.
This cost is justified by:
24/7 customer support to address any issues that could slow down or temporarily disrupt your site's activity;
Enhanced security protocols, especially to counter cyberattacks and protect customers' financial and sensitive data;
Optimal performance, such as page or image loading, storage capacity, site speed, and more.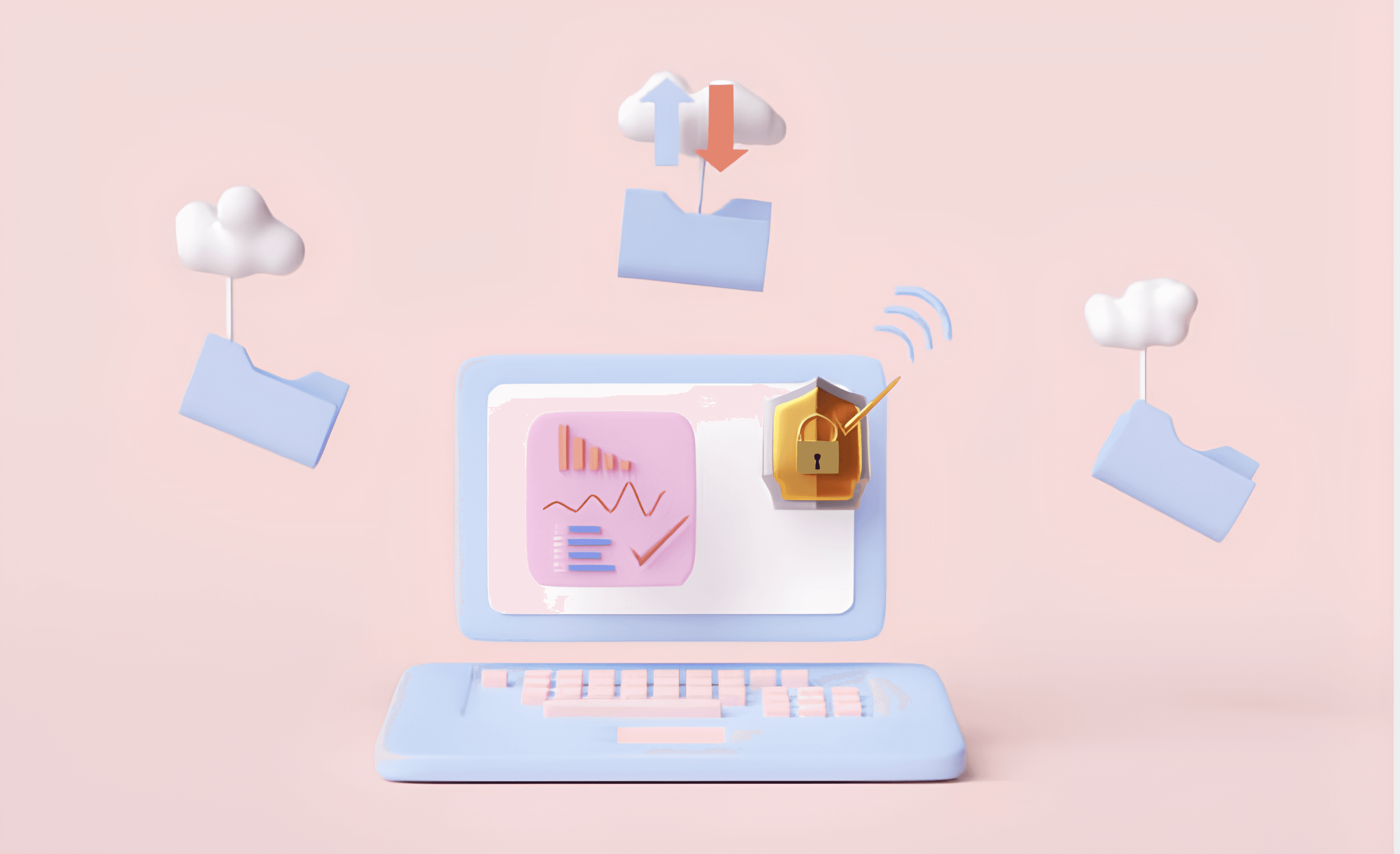 The cost of an SSL Certificate (HTTPS)
An SSL certificate (Secure Sockets Layer) ensures the security of data exchange between users and a website. It provides encryption and safeguards sensitive information against potential hacking or theft attempts. Acquiring an SSL certificate transitions your site from HTTP to HTTPS (Hyper Text Transfer Protocol Secure).
The minimum cost of an SSL certificate is €40 per year.
The cost of a Content Management System (CMS)
A Content Management System (CMS) facilitates the publication, editing, and maintenance of your online content, whether it's blog articles, e-commerce products, or informational pages.
The minimum cost of a CMS is €10 per month.
The cost of maintenance and updates
Regular maintenance and updates ensure the vitality and longevity of your website. They guarantee a smooth and evolving user experience as well as consistent visibility.
The minimum cost of maintenance is €5 per month and can go up to €1000 for medium-sized websites.
The indirect costs related to the marketing operation of a website: SEO, digital marketing, social media, etc.
The cost of Search Engine Optimization (SEO)
Search Engine Optimization (SEO) is a strategy aimed at improving your website's ranking in the Search Engine Result Page (SERP), the web page generated by a search engine in response to a specific query. Because it generates quality organic traffic and ensures the digital growth of your business, investing in SEO is crucial today.
The cost of SEO can vary based on the competitiveness of your industry, the size of your website, the quality of your content, and specific SEO requirements. We recommend obtaining multiple professional quotes to make an informed decision.
With Anphos, you have the option to request a free quote with no obligation. Let's work together!
The cost of content production
Quality content production is the cornerstone of a successful web marketing strategy. It encompasses a variety of formats, including writing informative blog articles, creating videos, designing visually appealing infographics, and more. These content elements attract, retain, and engage your users.
The cost of content production differs based on the type of content you choose to create, the frequency of publication, and the complexity of the topics. Like with SEO, it is necessary to allocate an appropriate budget to maintain an effective and consistent marketing strategy.
The cost of social media marketing
Social media marketing is more than just an option; it's a powerful way to reach, engage, and retain your target audience. Platforms like Facebook, Instagram, Twitter (now X), LinkedIn, TikTok, and other popular media channels engage millions, or even billions of online users.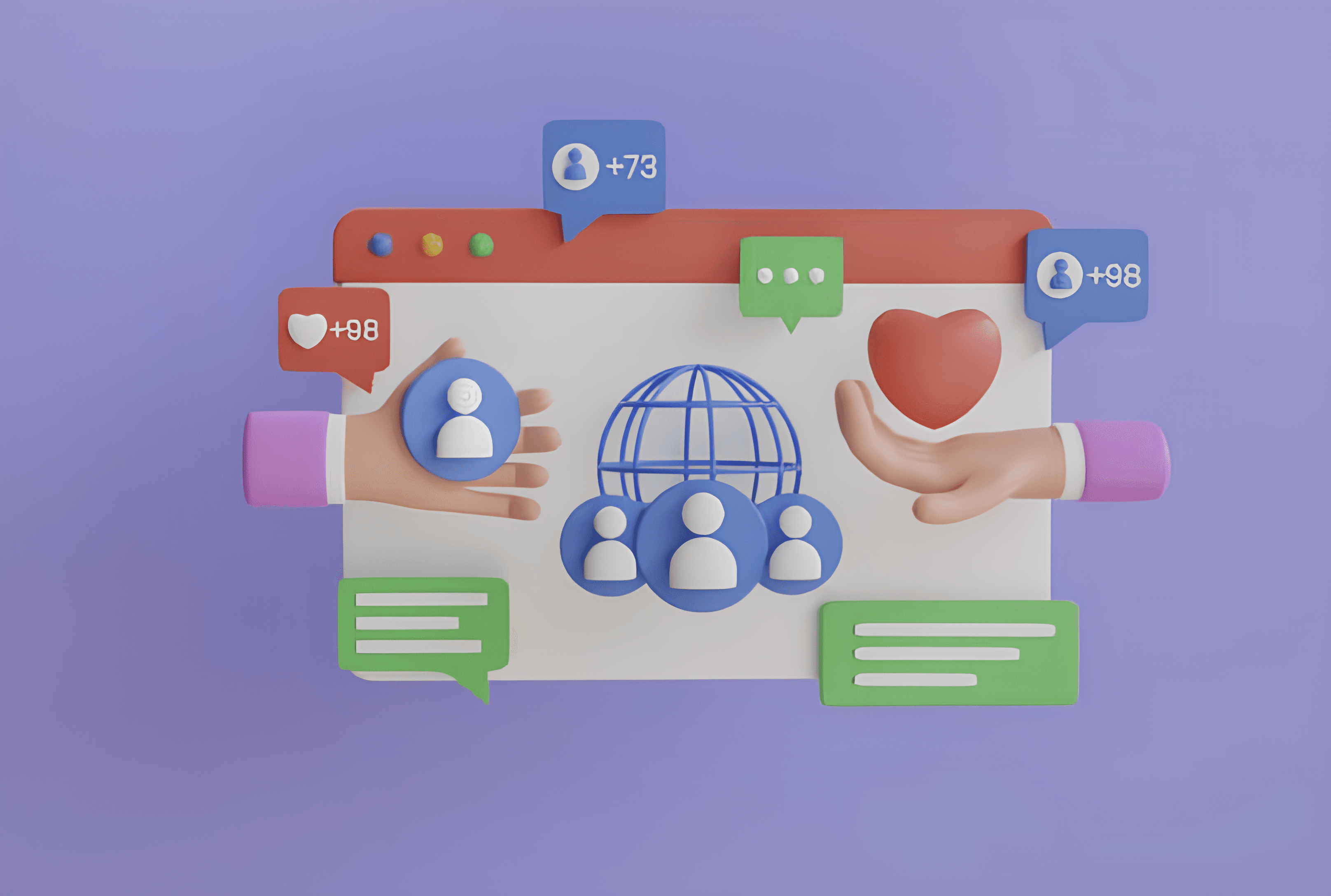 The cost of social media marketing depends on the selected platform, your campaign objectives, the size of your target audience, and the level of competition in your niche.
Once again, we advise you to set a budget for social media marketing to maximize your ROI (Return On Investment), achieve significant results, and strengthen your online presence.
The minimum cost for social media marketing starts at €100 excluding taxes and can go up to €1000 per month.
The cost of advertising (SEA)
Online advertising has immense potential to increase your online site's visibility. Platforms like Google Ads and Facebook Ads, as well as other similar advertising channels, allow you to quickly and accurately reach your target audience.
The cost of online advertising varies based on your choice of the advertising platform, the scope of your campaign, market competition, and the level of targeting you wish to achieve.
Be strategic in placing your ads and closely monitor associated performance to ensure a good return on investment.
Conclusion: What's the best option based on your needs?
Creating a website is a given for any professional looking to build or solidify their online presence, but there's no one-size-fits-all solution. Every individual or business has unique constraints and requirements, which implies careful consideration and pre-planning of any project.
To decide on the best option for you, it's essential to assess your needs, resources, skill level, and budget carefully. Whether you choose to enlist professionals, including a freelancer or a web agency, or delegate the project to your in-house team, remember that the primary goal of a website is to translate your vision and realize your ambitions.
The costs mentioned in this article are approximate and indicative. Actual rates will depend on the specifics of your project and will be provided by each provider once you've precisely expressed your demands. Finally, it's crucial not to view these expenses as financial losses but rather as long-term investments.
Our 7 tips for a successful online project
Set a realistic budget: Start by setting a budget that aligns with your goals and resources, then prioritize your expenses based on the importance of each element. For example, for an e-commerce site, the most significant costs will initially revolve around online purchasing and secure payment features;
Plan for the long term: Don't limit your consideration to the initial costs of creating the site. Also factor in ongoing expenses for maintenance, marketing, and updates as your business grows;
Prioritize investments: Identify elements of your site that have the most significant impact on your audience to prioritize these investments. For instance, if you find that certain ad placements aren't increasing your traffic or sales, reallocate those resources to more effective activities;
Get multiple quotes: When hiring providers for design, development, SEO, or online advertising, seek detailed quotes to compare offers and achieve the best value for your budget;
Monitor and adjust: Keep a close eye on expenses related to your website, monitor its performance, and adjust your budget according to results. This will help you continuously optimize your investments;
Invest in quality: Don't sacrifice quality to save money. Investing in well-designed graphics, professional content, and quality services significantly impacts the success of your site;
Be ready to adapt: The digital landscape evolves rapidly, so be prepared to adjust your finances and strategies to remain competitive and achieve your goals. For example, social media is an excellent way to expand your visibility to a wider audience.