Introduction: How to create a website with ease
If you're here, you're already well aware of the importance of creating a website today. Regardless of your professional or personal activity, your online visibility is crucial for your success.
It's true that this necessity of being present online involves some skills, often of a technical nature. The good news is that creating a website is actually simpler than you might think. You don't need to be a programming genius nor spend a fortune to establish your presence on the web.
Let us guide you through all the steps of creating a website, and you'll see that by the end of this article, you'll be able to embark on your project with confidence. Regardless of your level of experience, you'll find the journey both enjoyable and rewarding.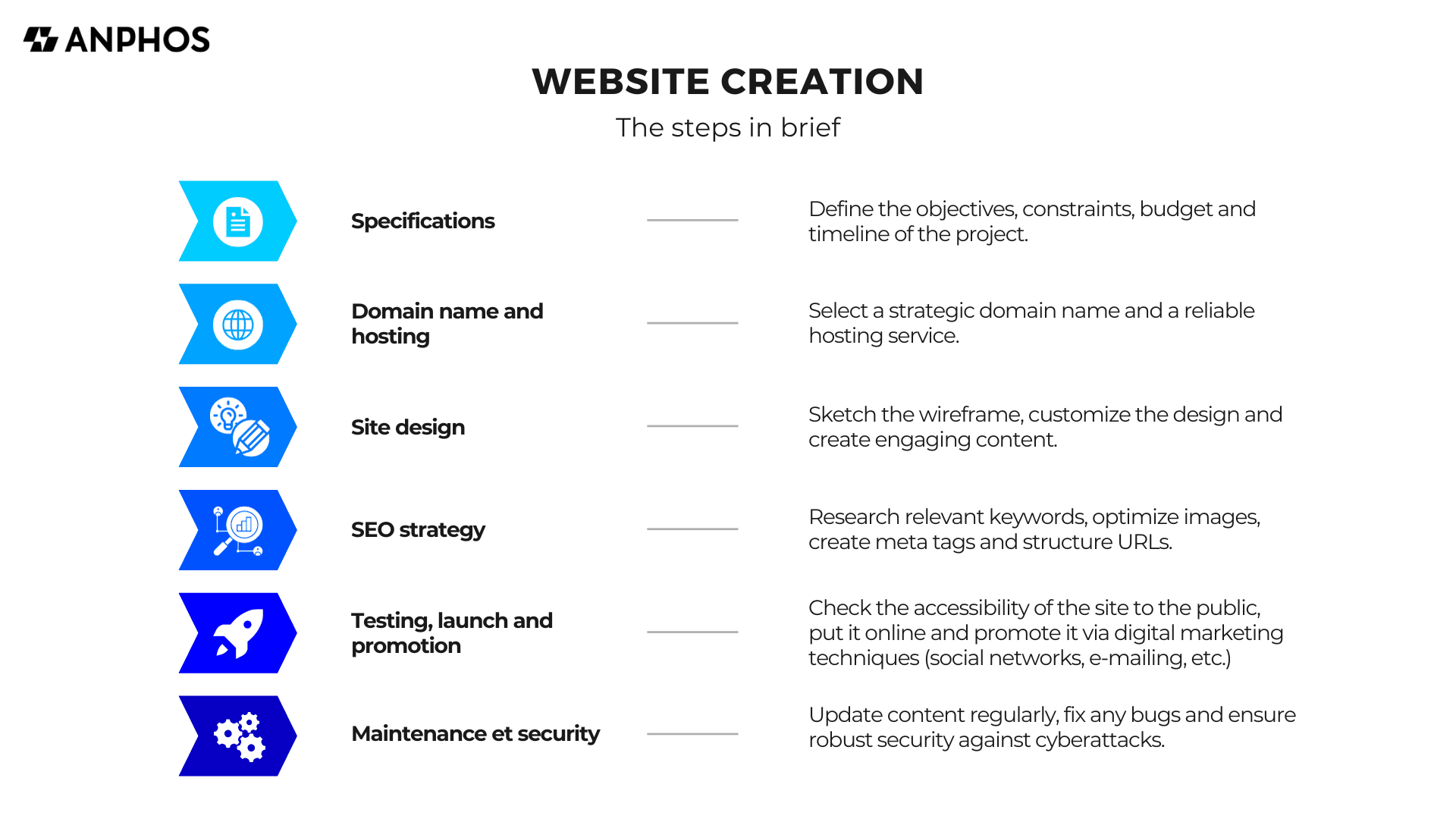 Some useful tips before creating a website
The excitement of a new adventure sometimes drives us to dive in headfirst without considering our approach. However, when it comes to creating a website, a series of preliminary steps should be taken for the smooth progress of your plan. These steps will allow you to clearly define your goals and expectations to maximize your work's effectiveness.
Define a specification document
The specification document is a roadmap for creating a website. Think of it as a guide that outlines the context, goals, desired graphical and functional elements, provider selection criteria, and project timeline.
First and foremost, it specifies the expected functionality of the application, i.e. what the website should accomplish in terms of interactions and the expected results, both for users and administrators. Secondly, it details constraints such as budget, deadlines, and technical requirements related to the project.
Research relevant keywords
To create high-quality content, conduct thorough keyword research. Keywords are the terms users enter into search engines to find answers to their queries.
The more strategically you incorporate these keywords, the better your chances of improving your search engine ranking and, consequently, your organic traffic. To discover relevant keywords for your niche, you can use dedicated tools like Semrush or Google Trends.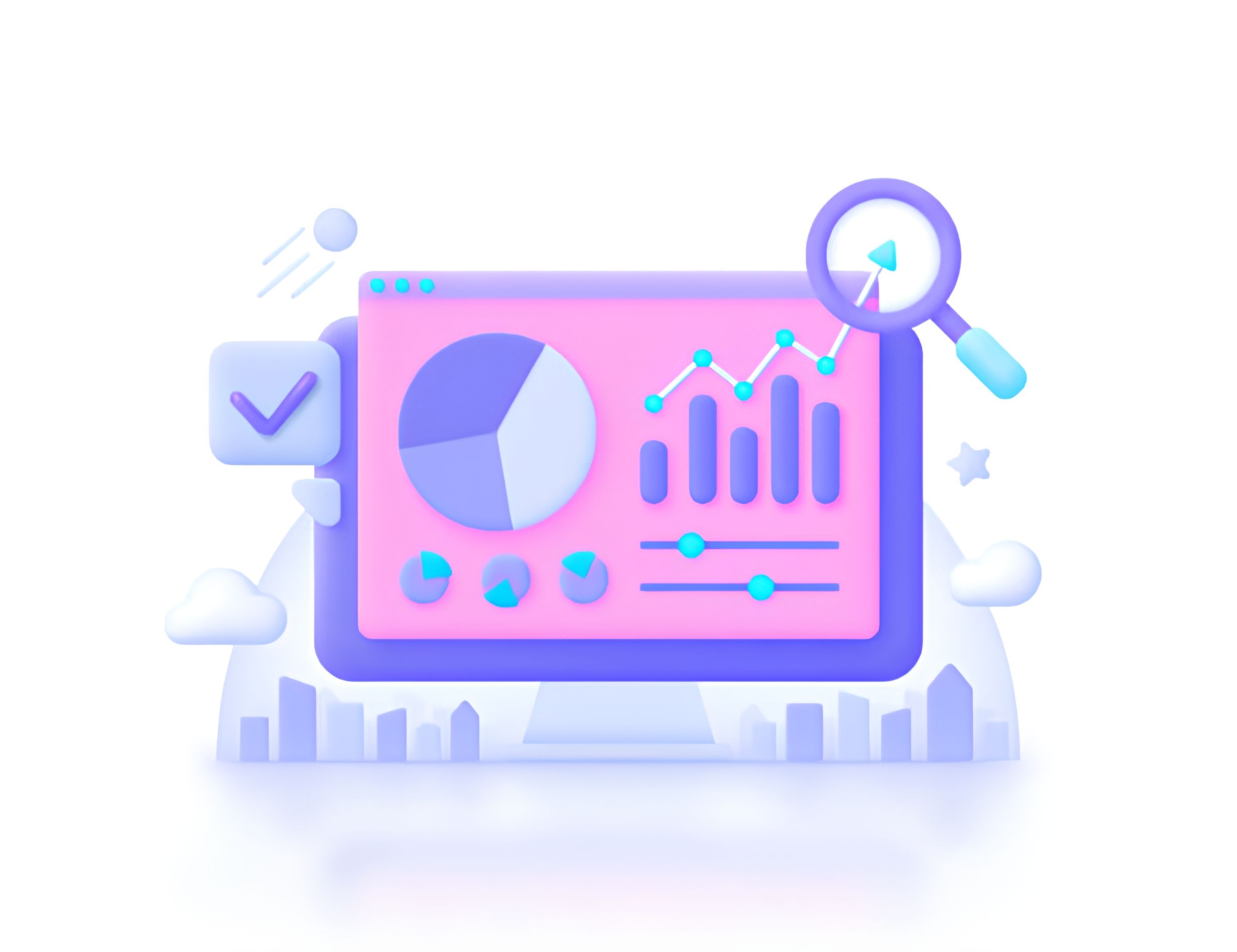 Develop a content strategy
After the research phase, it's time to create a detailed content plan.
What types of content will you produce?
What do you want to achieve with each page or article?
Do you want to inform, entertain, sell a product, or a service?
How many articles, pages, or products do you need to launch your site?
These are some of the questions you need to consider.
Pro tip: A content calendar will help you keep your site active and engaging over time.
Sketch the website's wireframe
Sketching the wireframe is a practical way to visualize the structure and layout of your site. Consider the placement of key elements like the logo, navigation menu, and content areas. Ensure that your site's composition aligns with the hierarchy of your information and the desired user experience (UX/UI).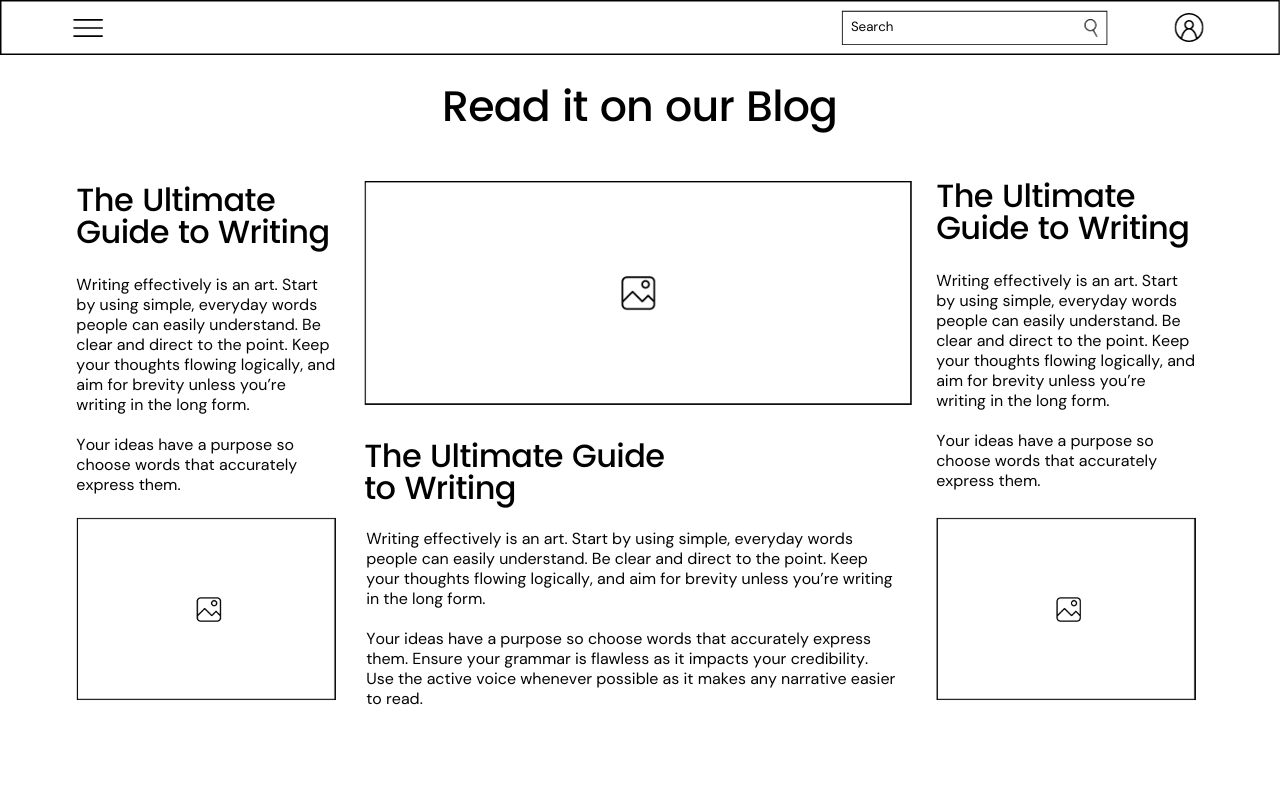 Select the necessary tools and technologies
If you opt for custom design, carefully choose the tools and technologies you'll need to develop your website. You may not be a web developer, but you want a site designed specifically for you. At Anphos, a team of experts is available for any type of project. Contact us and receive a free quote with no obligation.
If you choose an online content management system, select a CMS that best fits your goals. For specific features, such as an online store or a database, look for plugins or extensions that can extend your site's capabilities.
If you want professional help in creating your website, you can also hire a freelance developer. Discover our tips and advice for selecting the right freelancer.
Choose a relevant domain name
Once your goals are defined, it's time to choose a domain name, which is your Uniform Resource Locator (URL). Choosing a domain name should not be taken lightly. It should be strategic so that people can easily spell it and remember it. You can purchase a domain name on NameCheap, or other similar websites.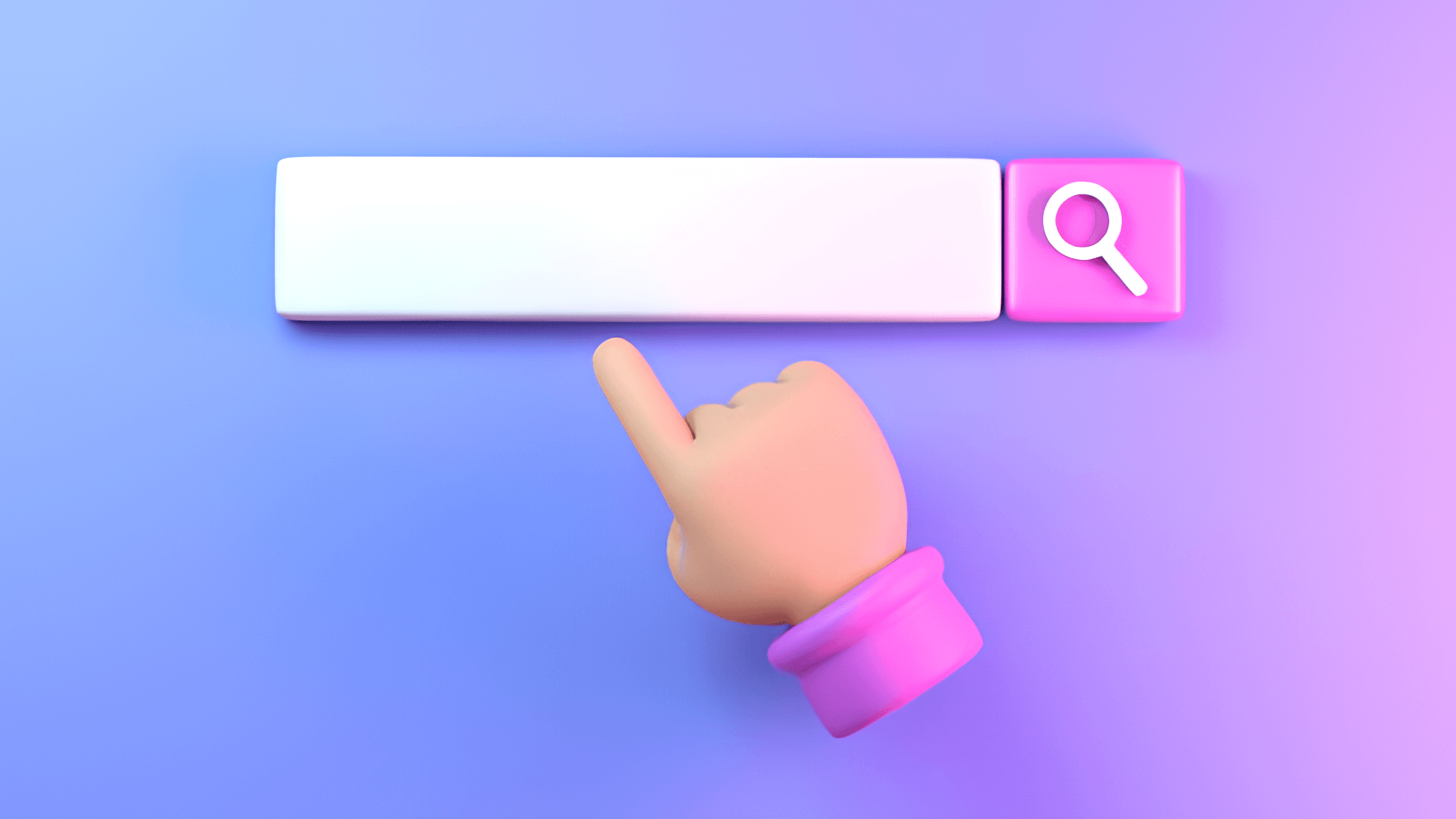 Select an appropriate hosting service
A web hosting service allows you to securely store your site's files. If you're not sure how to choose your hosting plan, ask yourself the following questions:
What is the size of my site?
How many pages, images, and videos do I plan to host?
Does my site require an online store or other advanced features, such as a database?
How much traffic do I expect?
What is my budget?
Keep in mind that different types of hosting services are suitable for specific needs. Here are some examples:
Shared hosting: This is the most affordable option as your site shares a server with other sites. It's ideal for small websites and blogs, but not suitable for complex websites with high traffic.
Virtual Private Servers (VPS): These virtual servers offer more resources than shared hosting, making them suitable for medium-sized websites.
Dedicated hosting: With dedicated hosting, you have an entire server for your site, meeting the requirements of large, resource-intensive websites.
Cloud hosting: The advantage of cloud hosting is that websites are hosted on a network of servers, making them scalable and adaptable to traffic fluctuations.
Regardless of your preference, choose a hosting plan that meets these 3 requirements:
Reliability and performance: Reliability ensures continuous accessibility to your users, which is essential for your continued growth. For example, downtime for an e-commerce site can result in abandoned purchases, directly affecting sales. Additionally, look for hosting providers with a strong reputation in terms of uptime and page loading speed. This prevents users from leaving your site due to long waiting times.
Technical support: Ensure that your chosen provider has a responsive and available support team in case of issues.
Security: Data protection, especially sensitive data, should be your priority. Look for hosting services that offer advanced security features such as SSL certificates, firewalls, and regular backups.
Implement a Content Management System (CMS)
A CMS is a platform that simplifies website creation, management, and updates. There are many options to choose from, with the most popular being WordPress, Wix, and Webflow.
Suppose you want to create a blog and regularly publish articles. In that case, WordPress would be the best option for you. WordPress is known for its user-friendliness, advanced blogging tools and attractive design.
However, if you plan to sell products online, consider WooCommerce, an extension integrated with WordPress that offers specific e-commerce features.
Customize the design and visual identity
There's nothing like a personalized design and an authentic visual identity to strengthen your image with your target audience. You can use pre-designed themes, templates, or hire a professional designer for a custom web design.
For example, if you have an online store specializing in eco-friendly products, to reflect these values and strengthen your message, consider designing a clean, nature-inspired design with a natural color palette, and use images that highlight sustainable and natural products.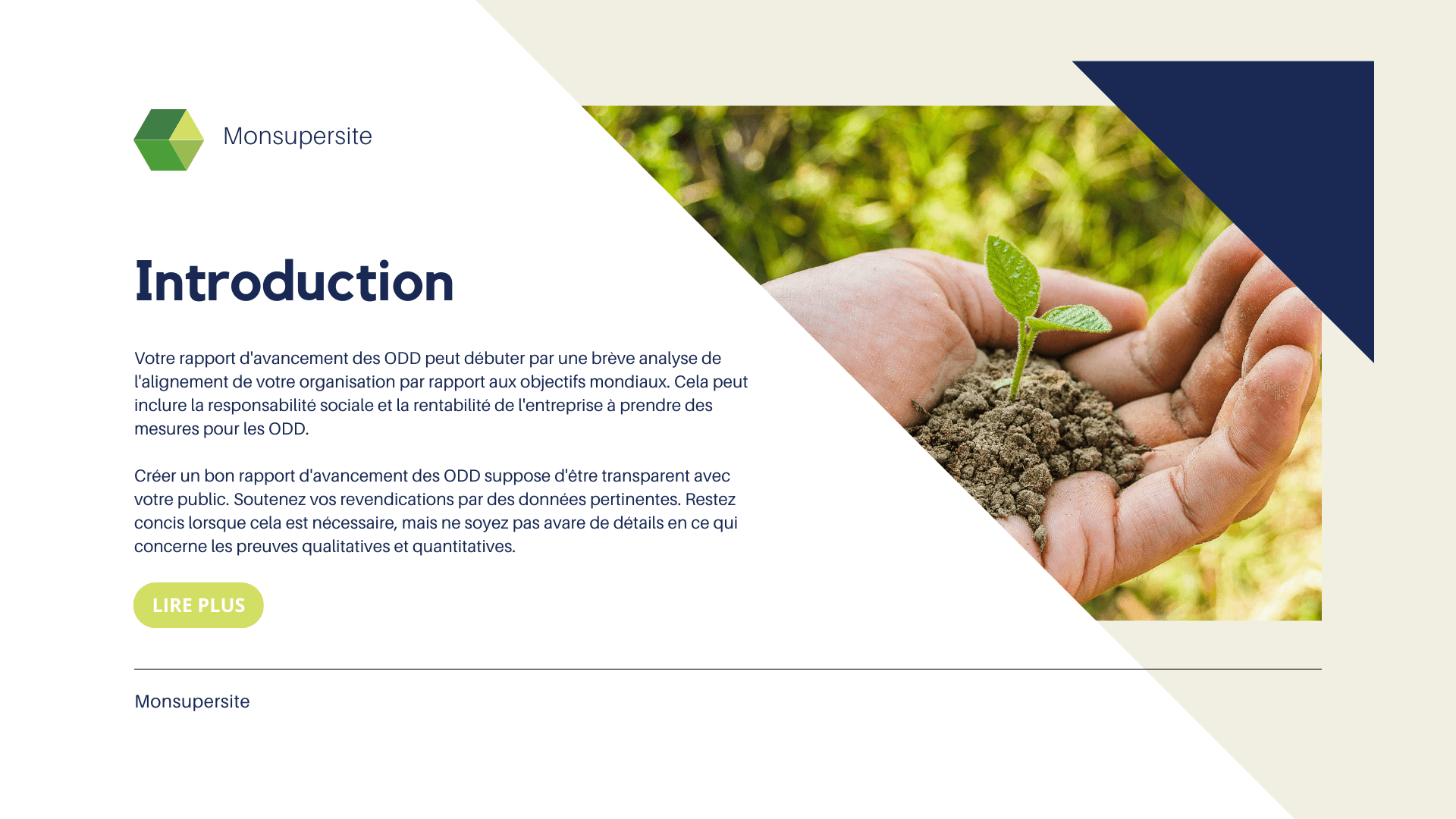 Create and organize content
Keywords and content strategy form the foundation of your digital reputation. Once you've determined your target and goals, it's time to produce content accordingly. This may involve writing articles, product descriptions, informative pages, or any other type of value-added content. The key is to provide useful, original, and well-structured information.
To enhance readability, use hierarchical content organization with headings, subheadings, and paragraphs. This not only improves reading and comprehension but also your site's search engine optimization (SEO).
Optimize for search engines (SEO)
If you have a website, you naturally want it to rank among the top results on search engines. To appear at the top of the Search Engine Results Page (SERP) and increase organic traffic, apply these best practices:
Use appropriate meta tags: The title tag is the title that appears in search results, while the meta description tag gives an overview of the page's content. Ensure they contain relevant keywords and are enticing to users.
Create user-friendly URLs: Clean and descriptive URLs make it easier for search engines to understand your content and improve the user experience. For instance, prefer "mywebsite.com/how-to-create-a-website" over "mywebsite.com/page12345".
Optimize images: If your site contains images, use descriptive file names and add alt tags to detail the content. This contributes to better search engine indexing and accessibility.
Incorporate internal and external links: Internal links to other pages on your site help search engines explore and index all your content. Links to reliable and relevant external sources enhance your credibility.
Ensure mobile-friendliness: Search engines give great importance to the user experience (UX) on smartphones and tablets. Ensure your site is responsive for mobile devices.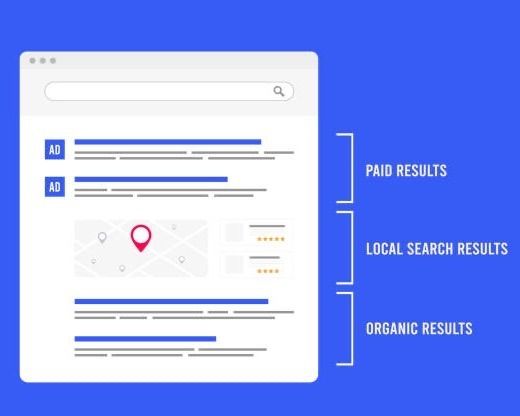 Test the site's functionality before launch
Before launching your site, you need to test it to ensure it works correctly, smoothly and without bugs. Check navigation, links, contact forms, and the overall appearance of the site to identify any potential issues that need to be addressed.
Launch the site and ensure accessibility to the public
When launching your site, make sure it is accessible to the public, indexed by search engines, and ready to receive visitors. Don't hesitate to inform your circle of its launch so they can test it and provide concrete feedback.
Promote the site through digital marketing
To attract and retain visitors, you'll need to promote your site through various channels such as social media, email marketing, online targeted advertising (SEA), and participation in industry-related events.
Regardless of your field, create social media profiles to share tips, tricks, or any valuable information with your audience. Use a variety of multimedia formats, including images, infographics, or videos, to maximize your chances of being seen and contacted.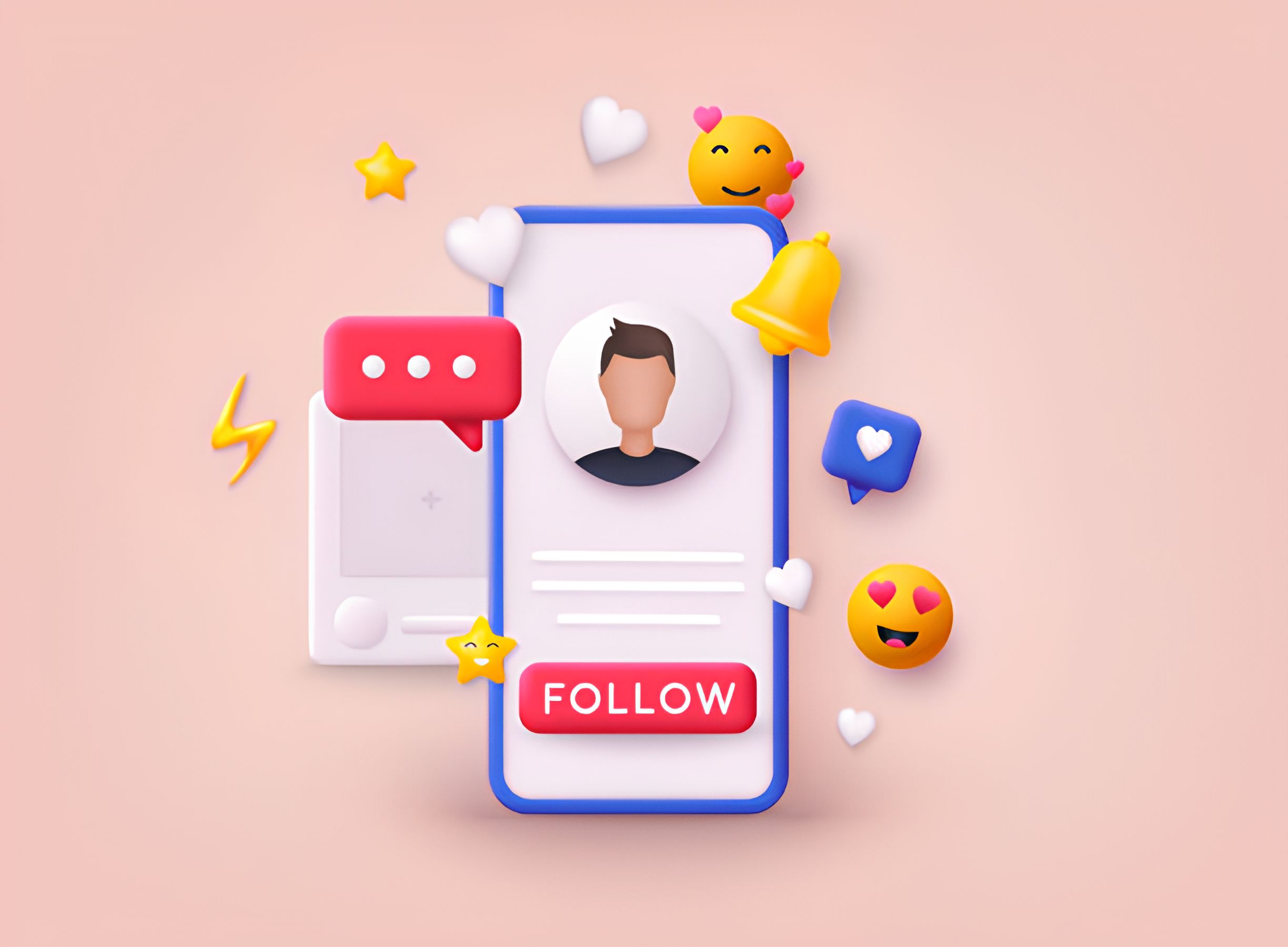 Regularly update content and ensure security
Regular maintenance of your site ensures its longevity, performance, security and relevance. This includes a set of actions:
Content updates: Fresh content shows users and search engines that your site is active. Regularly update your blog posts and product pages with new information, news, or resources as they become available.
Bug and broken link fixes: Broken links, display errors and faulty features deter visitors and harm your reputation. Monitor your site's performance to quickly address any technical issues.
Site security: If your site offers online payment, security is even more critical. Ensure your site is protected against cyberattacks and hacking attempts by implementing firewalls and SSL certificates for data encryption.
Regular backups: Creating regular backups provides a backup copy in case of issues. In the event of a major technical failure or attack on your site, recent backups can prevent significant data loss.
Speed optimization: Fast loading times are essential for user satisfaction and search engine rankings. Compress your images, minimize code, use caching, and opt for reliable hosting.
Analysis and response: Monitor your site's performance using web analytics tools such as Google Analytics. Identify areas for improvement by examining traffic data, conversion rates, and user behavior.
Legal compliance: Ensure your site complies with legal and privacy regulations, especially if it aims to collect personal payment or contact data. Keep your legal notices and privacy policies up-to-date in line with legislative changes.
Conclusion: Key takeaways from the website creation steps
Like any significant undertaking, creating a website requires careful planning and ongoing commitment. So, before you embark on this adventure, consider initial planning. This preliminary phase serves to define a specifications document in which you identify your goals and determine your needs.
To put your plans into practice, select a strategic domain name and reliable hosting service. Then, sketch your site's wireframe and visuals, focusing on customized design and engaging content creation. Next, concentrate on optimizing your site for search engines by adopting the SEO best practices mentioned in this article.
After addressing all these points, it's time to test your site's functionality and then launch it. Keep in mind that, besides SEO, promotion through digital marketing strategies is a powerful way to attract visitors and possibly convert them into loyal customers. Don't hesitate to leverage social media to reach a broad audience.
Finally, it's necessary to maintain and continuously secure your website to ensure its long-term availability and performance.
Your website is more than just an online storefront; it reflects your identity, vision, and goals. To guarantee the successful execution of your project and put all the chances on your side, call on our expertise. Our web agency Anphos masters all stages of web development, from design to production, including SEO. Whatever your project, our team responds to all your needs within 48 hours of your request.
Remember that creating a website is an evolving process. Technologies evolve, your audience's needs change, and your website must adapt harmoniously. Continue to explore, learn, and improve to maintain a dynamic and ever-evolving website.